Five inspirational women in logistics and supply chain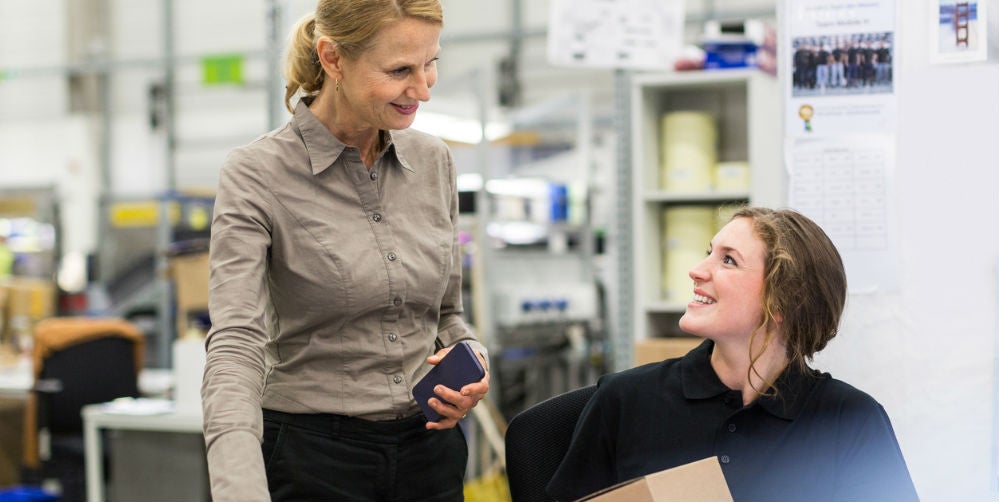 A recent paper by Australian Industry Standards on the transport and logistics industry reported that, as of 2017, only 20 per cent of people working in the wider transport industry are women. It's a figure that has remained more or less the same over the last three decades.
But if the industry is lacking as far as ratios go, it has no problem with regard to the calibre of women it attracts. In fact, this is a segment of the economy with inspiring women in every sector and segment; women whose career records are brimming with extraordinary achievements.
Here are just a few examples of these remarkable professionals, both here and overseas.
Sharon Middleton - Director, Whiteline Transport
Sharon Middleton has been instrumental in turning Whiteline Transport from a minor operation into a South Australian trucking powerhouse. A 30-year director of the company that her partner Bob established, Sharon has done everything from accounts to HR; compliance to sales. In 2009, she decided to obtain a heavy vehicle licence and find out what life was like behind the wheel of a semi-trailer.  
Whiteline concentrates predominately on South Australia to Western Australia routes and may well have been the first company to cross the Nullarbor Plain to Perth with a B-double and B-triple combination.
Sharon joined the South Australian Road Transport Association (SARTA) in 2002 and is now the President of the organisation. Today, she is one of the most eloquent advocates for women's representation in the industry.
See Sharon's LinkedIn profile.
Nola Bransgrove OAM - Commissioner & Deputy Chair (Chair Audit & Risk Committee), National Transport Commission
Nola Bransgrove's CV reads like a catalogue of dedicated civic, community and industry participation. She's been Chair of Women in Supply Chain, a voluntary organisation that aims to "represent the voices of women in supply chain, transport and logistics" and since 2014, a Commissioner (Chair Audit & Risk Committee) of the National Transport Commission – an important independent advisory body concentrating on Australia's rail and road transport priorities. She became Deputy Chair at the beginning of this year.
Nola is a Director and Chair of Transport & Distribution Training, Victoria and co-owner of BransTrans, a trucking company based in Traralgon, Victoria. She was awarded a prestigious Order of Australia Medal for services to road transport in 2012.
Susan Brennan - Chief Operations Officer, Bloom Energy
Susan Brennan isn't Australian, but she is a must-include on this list – or just about any list of inspiring women in business.
Susan enjoyed a long and distinguished career at the Ford Motor Company, beginning in 1995, before becoming Vice-President of Manufacturing at Nissan North America where she was deeply involved in developing the company's first electric vehicle, the Leaf. This is doubly impressive when you consider how notoriously difficult it is for women to reach high-level positions in Japanese corporations.
Today, she's Executive Vice President and Chief Operations Officer of Bloom Energy, a Silicon Valley startup that uses solid oxide fuel cells to provide ultra-reliable low-emissions energy to businesses. She's responsible for global supply chain and purchasing (among many other things).
Susan remains a passionate champion for women in maths and science, transport and the wider business world.
Priyani Withanaarachchi - General Manager Parts Supply Chain & Distribution, Nissan Motor Corporation
While working at Honda Australia in strategist and assistant management roles, Priyani Withanaarachchi undertook a Master of Business (Logistics Management) Supply Chain & Logistics from RMIT University. In 2011, she was promoted to Head of Supply Chain for the company.
In 2014, she moved to Nissan Motor Corporation Australia where she currently works as the General Manager - Parts Supply Chain & Distribution. She's responsible for the Nissan brand and their luxury brand, Infiniti, in Australia and New Zealand.
Priyani is the Project Leader of the Nissan Renault Mitsubishi Alliance warehouse project. Its aim is to establish a best-in-class National Parts Distribution Centre for parts and accessories, a global first for the Alliance.
See Priyani's LinkedIn profile.
Tatenda Mudariki - Supply Chain Manager at WSP
Tatenda Mudariki has progressed quickly in her career since graduating from RMIT University with a Bachelor of Logistics & Supply Chain Management in 2008.
She joined telecommunications company Ericsson as a work-placement student during her studies and continued at the organisation once she completed university, initially in a project support role, then as a Supply Process & Development Specialist and finally a Project Manager.
In 2016, Tatenda moved to the United Kingdom to take up a position as Supply Chain Manager at WSP, one of the largest engineering consulting firms in the world.
See Tatenda LinkedIn's profile.
---

See yourself topping the ranks of the Australian supply chain management sector, like these inspirational women? Start paving the way with an online master's degree in supply chain and logistics management from RMIT.