×
Download my brochure
Find more detailed information on our
programs, including:
Program fees
Career pathways
Course descriptions
Workload and tips
Academic profiles
Why study RMIT Online's Graduate Certificate in Workforce Transformation?
Become in demand across industries
In a dynamic world of constant disruption, be invaluable to organisations as you anticipate, shape and guide workforce transformation.
Designed for the future of organisations
RMIT Online's cutting-edge qualification will give you the tools to upskill in your career and stay relevant now and in the future.
Tailor your degree through one of six electives
Our unique program structure offers you a choice of one of six electives covering contemporary issues and skills for HR and change professionals. 
Guide and lead workplaces through disruption
Change isn't going to come. It's already here.
The rapidly evolving landscape is disrupting workplaces, creating skills gaps and redefining expectations of workers. For HR, people and change professionals, it's an opportunity to play a new and critical role in the shaping of the future workforce.
Whether anticipating, implementing or shaping these transformations, be a force for change with the RMIT Online Graduate Certificate of Workforce Transformation.
You'll hone your skills in understanding how certain macro and micro disruptive forces interact in your business. You'll learn how to draw on workforce data to generate insights and strategies that address the needs of businesses and involve the people within it. 
You'll also benefit from RMIT's strong industry connections and gain the latest tools to help you lead people and engage stakeholders toward new ways of working.
Co-designed with Deloitte and Workday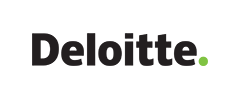 ---
4
3 core courses,
one elective
---
8 months intensive,
part-time
---
Jan, Mar, May, July, Aug, Oct
---
The Graduate Certificate in Workforce Transformation consists of three core courses and one elective.
Work and Workforce Transformation Trends and Strategy 
Workforce Analytics and Insights
Leading Workforce Transformation Practice
Plus choose one of the following electives:
Issues with Diversity
Strategic Human Resource Development
Contemporary Issues in Strategic Human Resource Management
Agile Project Management
Leading in the Age of Digital Disruption
Global Human Resource Management
Get more information about what you will learn in each of these courses.
Download my brochure
Our comprehensive program guides provide more detailed
information about our online programs, including:
Eligibility and enrolment
Program duration and fees
How to manage your studies and work life
Program entry and exit pathways
Ask a question
Speak with one of our Enrolment Advisors to ask
questions about your future study:
Determining which program is for you
Understanding how online study works
How to apply and enrol
It's Popular
people downloaded a course guide in the last 24 hours.
×
Download a program guide
Find more detailed information on our
programs, including:
Program fees
Career pathways
Course descriptions
Workload and tips
Academic profiles