Can an online degree enhance my career?
The number of people studying online to enhance their career has more than doubled. The Australian Bureau of Statistics has revealed that work related online learning leapt from 19 per cent in 2016-17 to 55 per cent in 2020-21.
While those numbers relate to work-related courses that don't necessarily form part of a qualification, they highlight the rising appeal of online education in Australia. Distance learning is no longer the only reason to consider online masters degree programs.
So, why is online learning increasing in popularity?
At RMIT Online, we believe it's our close working relationships with industry and high-quality graduate programs that have contributed to busting the myths around studying online. Many online students have no doubt that future employers will value an online degree program from an accredited institution like RMIT Online.
However, we understand that some will still ask, "are online masters degrees respected?"
Let's take a closer look at four reasons why online degrees are not only respected, but how they can enhance your career.
Are online degrees respected?
 The answer appears to be a resounding, "Yes!" but that's not all. Some employers are actively encouraging employees to upgrade their skills through higher education with online classes.
Chris Bride is Head of Product – Developer, Media and Ad Tech with REA Group. Over the past few years, Mr Bride has worked with several employees who are working their way through online degrees such as the Graduate Certificate in Project Management and the Graduate Diploma in Project Management.
"We're always looking for training opportunities for people who want to move into product," says Mr Bride.
"Online courses that they do on their own time, out of hours, are a really great way for them to lift up their skills. We think that will really help them when they move into that product management role."
Outside of REA Group, do employers accept online degrees?
RMIT has several active and ongoing industry partnerships with organisations like REA Group, including Telstra, IBM, NAB and Salesforce. That's just one of the many reasons why you should choose RMIT Online for your postgraduate qualification.
It's also one of the key reasons we've stopped asking, "are online degrees credible?". We know they are because we've worked with over 70 leading industry organisations and more than 600 expert industry mentors to make sure they are.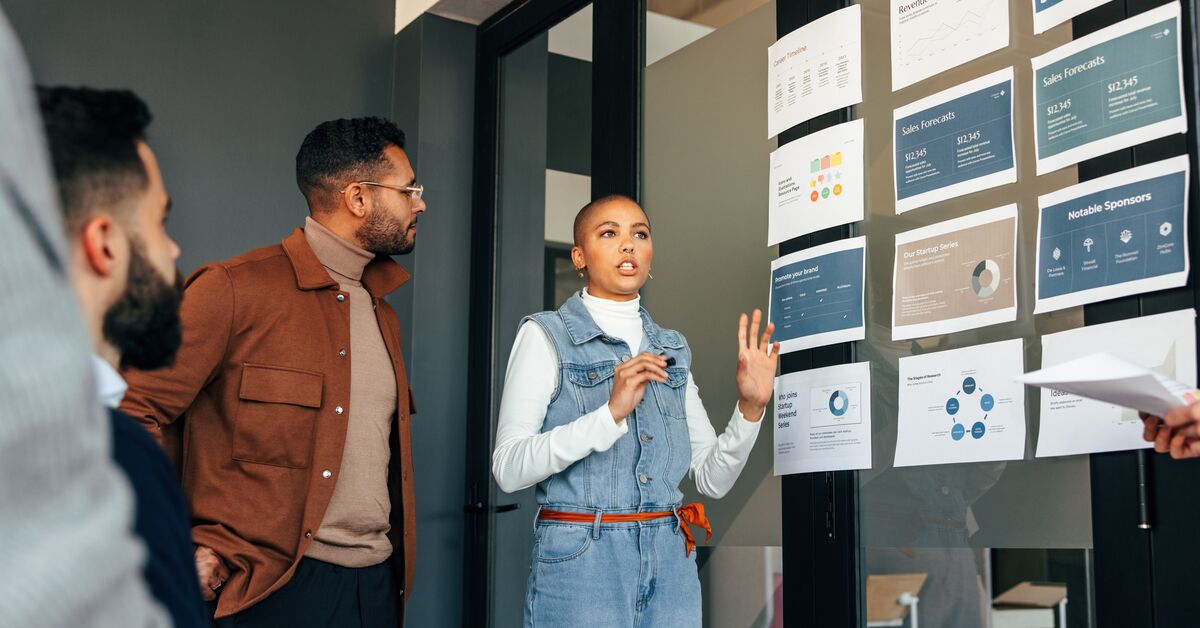 Where you receive your online degree matters
Are online degrees respected? Yes, but not all universities offer the types of online degrees, flexibility and reputation that you'll find at RMIT Online.
Our student, Shane Duran completed the Master of Supply Chain and Logistics Management to enhance his full-time job as Senior Business Partner Procurement with the City of Gold Coast in Queensland.
"I chose the RMIT program for two reasons. One was that I thought the online environment would provide greater flexibility in order for me to still meet my work and personal commitments," says Mr Duran.
His second reason for choosing RMIT was because he knew that where you receive your online masters degree matters.
"RMIT has quite a good reputation so I felt that I'd be undertaking a course that was challenging, contemporary and [gave] me useful skills that I could apply immediately in my workplace," says Mr Duran, who is now a Procurement Partner with Brisbane City Council.
RMIT's reputation for quality education is endorsed by several independent organisations that have ranked us among the top 14 universities in Australia. They've also given us high global rankings for graduate-level employment and reducing inequality.
Those rankings reflect our strong connections with industry partners who are at the forefront of their field – the same leaders of industry that validate the real-world skills and credentials that we can offer you.
Accredited online masters degrees make all the difference
When you choose an accredited online masters degree, you can be confident that you'll be developing the skills and knowledge that are not just relevant, but essential for professionals in your chosen industry.
Accredited degree holders can access industry associations that also enhance your career. You'll gain access to professional communities that will help you maintain and extend your skills and knowledge throughout your career.
Paul Flavel was working with Target as an HR Business Partner when he completed his Master of Human Resource Management.
"The added benefit of studying HR while I'm in an HR role has allowed me to utilise, straight away, the learnings that I have through my qualification. That has allowed me to take part in projects that I otherwise would have shied away from," says Mr Flavel.
Now HR Manager with social health business On The Line Australia, Paul was also able to take advantage of the accreditation of our online masters program with the Australian Human Resource Institute (AHRI).
Qualifying for professional membership with the Australian Human Resource Institute (MAHRI), our graduates have access to industry networks, continual professional development and the opportunity to become a Certified Practicing HR.
Our Master of Supply Chain and Logistics Management is also a certified program with the Chartered Institute of Logistics and Transport.
Likewise, the Australian Institute of Project Management (AIPM) has endorsed our Graduate Certificate in Project Management and Graduate Diploma in Project Management. Completing an AIPM endorsed program automatically makes you eligible for AIPM certification at the Certified Practising Project Practitioner (CPPP) level.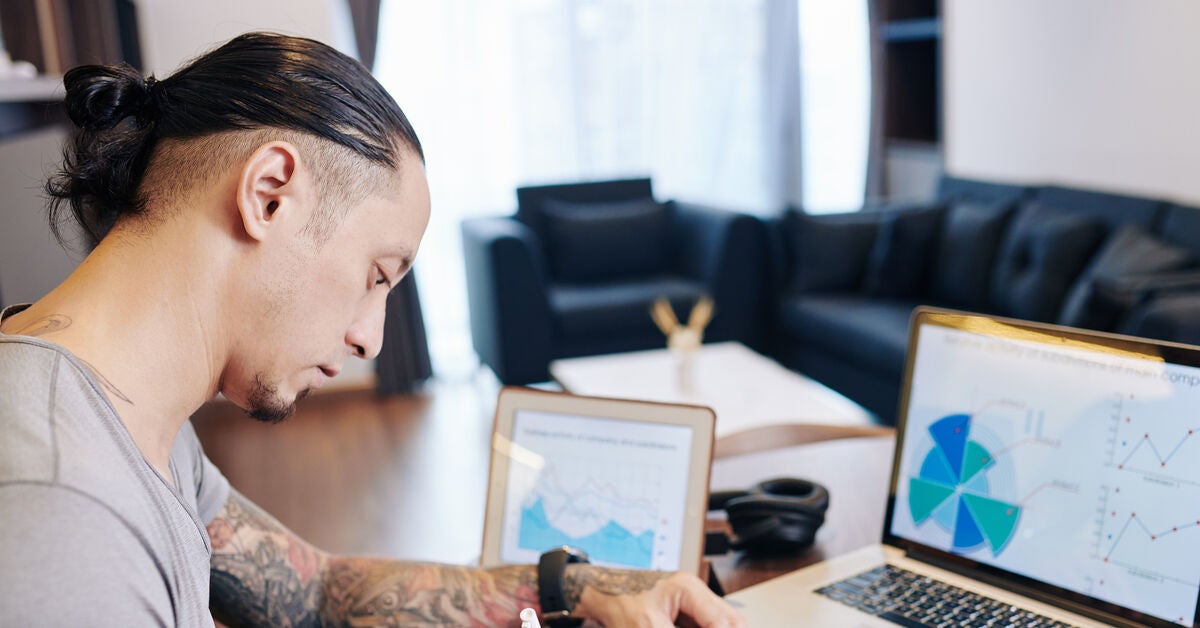 What does an online degree say about you? 
We've worked hard to create an online learning environment that integrates seamlessly with your life so that you can have the greatest chance for success. Having said that, online study calls on and strengthens learners' abilities in planning, time management and getting things done.
An online degree provides strong proof of your self-drive and determination to further your career through education. Studying while working full-time sends a message to your employer that you have the internal motivation to create your own success.
Your online studies can also help you strengthen your level of understanding and ability to communicate in corporate jargon, which speaks volumes about the quality of your online degree.
Brett Johnson was General Manager at Allegis Group when he decided to build on his bachelors degree with our online Master of Business Administration (MBA). In the process, he developed his ability to speak corporate so he could confidently take his business encounters further.
"Many of our customers were undertaking digital transformations and I often found myself in meetings with Chief Marketing Officers, Chief Information Officers and CEOs – not really understanding what they were talking about," says Mr Johnson.
"I really wanted to get a feel for what was going on so that, not only could I lead my team more effectively, but I could sit in some of these meetings and have a meaningful conversation with clients."
With his online MBA, Mr Johnson is now General Manager of human resources specialists Chandler Macleod Group.
If you can't wait to study for our online MBA but don't have an Australian bachelors degree or equivalent, or meet our entry requirements, you could consider progressing to the MBA through the Graduate Certificate in Business Administration. As a nested program, the coursework in this eight-months-minimum program is also included in our online MBA.
Now we know that employers will accept online degrees, only one question remains – are you ready to enhance your career with an online degree?
Enquire about becoming a student by getting in touch with one of our Enrolment Advisors on 1300 701 171.