What makes RMIT Online's MBA different?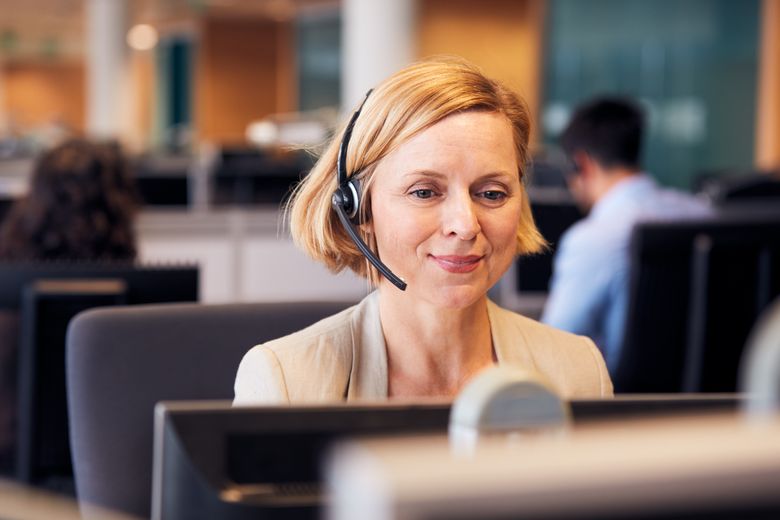 RMIT Online's MBA grew out of the need to upgrade from the ways of doing MBAs in the past.
For years, technology disruption has forced businesses to rethink economics, marketing, finance and human resources management. Traditional MBAs and executive MBAs didn't cover all the skills required to thrive in business today.
Online learning has also revolutionised the landscape, with new, flexible and engaging ways of presenting course content to students. What once could have been an isolating study experience no longer needs to be.
In response, RMIT Online's Master of Business Administration is a 100% online, part-time program that was built from the ground up to address skills gaps in design thinking, project management, technology and innovation. Using the latest science in online learning, the two-year MBA program also provides an engaging experience that caters for different learning styles.
According to Dr Kevin Argus, the program manager for the RMIT Online MBA, what's emerged is a new kind of MBA that stands apart from tradition.
"Traditional online learning was virtually a mirror image of the face-to-face model. It was about reading, addressing questions and online discussion forums," he says.
"We've got an activity-based learning model. The learning that students are doing is informed by theory but learned through practical application. They're learning practical processes that will assist them in a role that's linked to that learning."
Let's take a deeper look at RMIT Online's MBA and why it might be the right MBA for you.
Choose from four specialisations
The traditional MBA used to be a stepping stone on the career path to management that usually had a command and control form of leadership. But changes in technology and business practices have disrupted this old-fashioned power structure.
"In a lot of organisations, leadership doesn't own the knowledge, so they're not going to be the experts. It's no longer a command and control type of leadership, it's much more of a movement towards flatter structure," Argus says.
To prepare for modern leadership, RMIT Online offers four MBA program concentrations:
Design Thinking
Technology and Innovation
Leadership and
Project Management.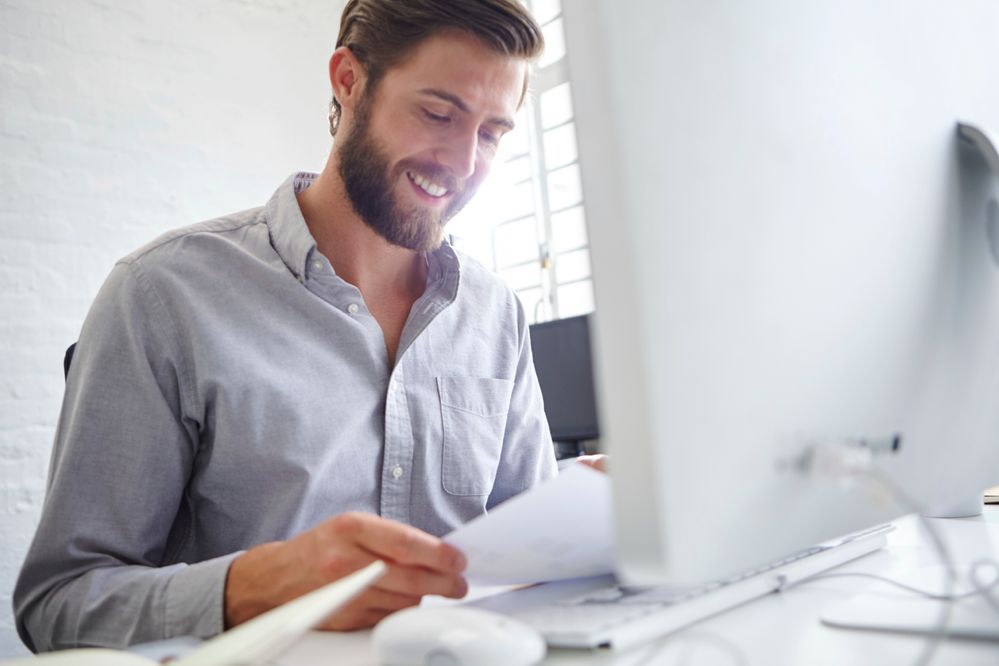 Design Thinking
Design Thinking is a core course in RMIT Online's MBA. However, you can also take your understanding of the human experience further with this MBA program concentration.
Design thinking is a problem-solving process built around empathy, ideation and experimentation. There are several different categories of design thinking explored in this course – using a process that helps to expand your network.
"It's a great opportunity to build up a 'brains trust' and get feedback from peers who work outside of your organisation, all under the watchful eye of your online learning facilitator," Argus says.
Design thinking also covers futures thinking and scenario analysis, which are useful for product innovation and product management. So who is best suited for this concentration? Argus suggests that those students who see themselves as consultants may be especially interested, as consultancy firms tend to prize design thinking.
Large organisations like NAB also value employees who are creative thinkers and willing to challenge the status quo.
"With their NAB Labs, they have a team of around a hundred people in their design thinking department," Argus says. "So that's a team of people who are skilled in design thinking and related capabilities."
Technology and Innovation
Technology and innovation, as a subject, covers data analytics, machine learning and artificial intelligence – essential abilities to support the data-driven business. These are skills that have helped propel RMIT Online graduates into some important work in information technology.
For example, Argus says that one recent graduate of RMIT's MBA is using technology and innovation to advise companies like Telstra and Apple on the circular economy. Unlike the linear economy of "take, make, dispose of the circular economy catches devices like phones before they go to landfill, instead repurposing them in second-hand markets or re-using their parts in the manufacture of new products. This circular process of optimising resource use and time within production cycles is a journey that this graduate is mapping with data analytics.
"While specialising in technology, with his broader MBA capability, he's also able to be a co-leader in a flat structure," Argus says.
Rather than making you an IT expert, this concentration provides an understanding of how different technologies come together to provide solutions. This means the specialisation can add value to your existing qualifications and experience, as well as help you prepare for the future.
"It's about confidence. Having the confidence to know that you have the capability to work with a team of people. You won't have all the skills, but you understand how these skills combine, and you can collaborate with people to design effective systems," Argus says.
"This gives you preparedness for the future, understanding that your role will change, and your need to be on top of that rather than feeling that you're playing catch up."
Leadership
Just like technology, leadership is also changing. Gone are the days of separating self from the workplace - nowadays, there's a greater emphasis on authenticity.
"Among millennials and Gen Z, there's a greater sense of the authentic self," Argus says. "Being authentically who you are in any context is a realisation of modern leadership. It's working to have a healthier, balanced, work environment."
"They want to be seen as a successful leader in turbulent times and differentiate themselves in that capability."
The leadership specialisation is designed to take you into roles that don't specifically relate to your undergraduate qualification. It arms you with the tools to lead in an age of digital disruption.
"Leadership can be knowing when to hand leadership to members of the team in circumstances where they have greater understanding and expertise. But you need to be able to build a culture that ensures the team are working to goals and outcomes that are consistent with their business unit plan," says Argus.
Project Management
Project management is a process used extensively in the information technology (IT) and construction industries. Its use in other industries is increasing as they seek greater efficiencies in creating temporary products or services.
"These roles are incredibly important, highly valued roles. It requires individuals to really understand the processes of effective project management and how to lead a project team," Argus says.
Project Management MBAs are one of the most popular types of MBA courses in the United States. Applying that knowledge in Australia, this project management specialisation introduces a range of contemporary project management techniques.
You'll develop a deep understanding of the role project managers play in their team and the impact of different managerial styles.
"Somebody pursuing an MBA is seeking a cross-section of skills and capabilities. They may say, my differentiation is project management, but I'm also geared in how to lead well.
"There's a more holistic approach to where these skills fit in the context of broader leadership and management," Argus says.
Focus on practical, real-life projects
Traditional MBA programs often use case studies from Harvard Business School that tend to be old and set in a different culture and business climate. So, RMIT went looking for practical, real-life projects closer to home.
"Students have told us they're not really interested in big company case studies, because they're not the companies that represent where they work," Argus says.
"A project I've brought into the MBA is an Australian social enterprise that's working on reforestation in East Timor using an app that we're going to look at linking to blockchain."
With One Seed is working with poor farming communities to replant their forests and create a carbon store to build their local economies. The project uses radio frequency identification (RFID) nails in trees to map trees with different categories of data.
"It's a project with a global focus. It's an Australian enterprise marketing itself beyond our borders, and it has the potential to scale, which makes it a useful case study."
Already, the European Union have given With One Seed €3 million to expand on this community development project. And by participating in the project, farmers have doubled their income.
"Our MBA students are working with them in the classroom from a marketing perspective. Students have gone out and conducted primary and secondary research – doing real stuff on the ground, using their own networks," Argus says.
By using real-life projects, students of RMIT Online's MBA can also better understand artificial intelligence, machine learning and blockchain.
"These are the big issues that governments are grappling with in terms of policy that will impact the way industry does business."​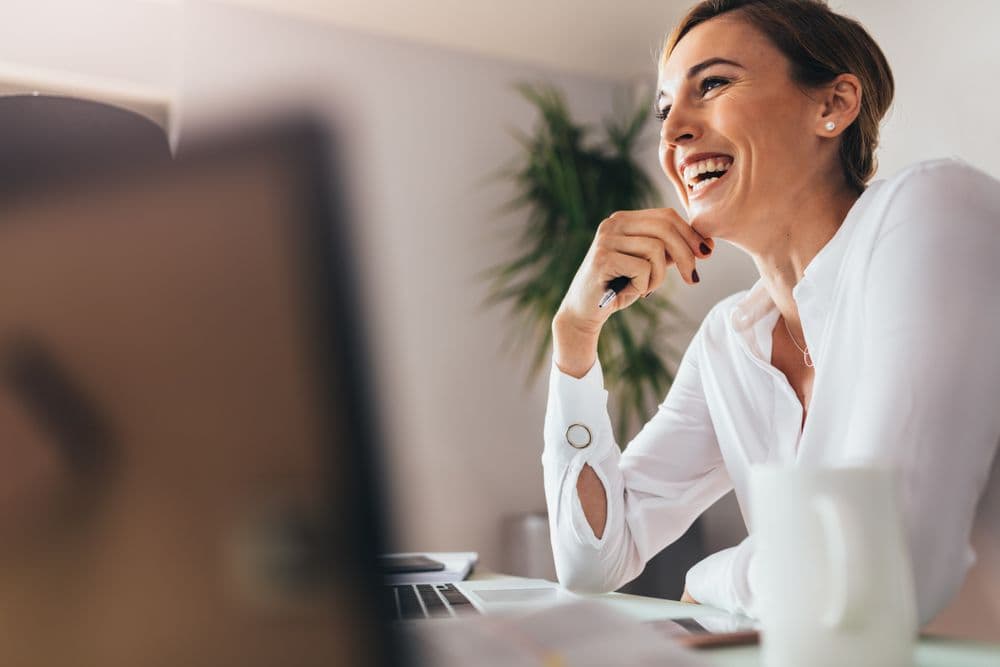 Learn the way that suits you best
When it comes to how RMIT Online's MBA is taught, student feedback has been extremely positive.
In fact, RMIT's Online MBA approval rating from students, the Good Teaching Score, sits at around 83 per cent. The overall student satisfaction score is around the same.
One reason for this is because this part-time MBA was designed with a variety of learning styles in its DNA. The course introduces different ways to engage with learning materials, so they have a greater impact and live longer in your memory.
"When we're designing learning activities, we ensure there's a mix of activity types," Argus says. "Some can be introspective, while others may have more of a social engagement with other students. By introducing a range of activities, you're not locking in learning as coming in only one form.
"It overcomes procrastination ... through activities that are interesting, fascinating and fun. They engage a whole range of senses," Argus says.
There's also an opportunity to bring some of your own work experience into the learning activities - and this practical approach can pay off in unexpected ways.
"I recently heard from a student who won an internal promotion. She was working with one of the big four banks, and the least experienced of four candidates going for that position. She used one of our assignments as a base and came up with a demonstration of the process and outcome that she thought was relevant. She got the job," Argus says.
"They said, we love the fact that you are demonstrating the value of your MBA. The process you demonstrated and the way you've approached this problem is very different from what we're currently practising. So, we feel that you'll bring something new to this role."
Personalised support for your studies
If you're embarking on any type of MBA course, you're probably returning to study after a bit of a break, and committing to a two-year MBA can be a daunting experience. So, it's important to choose the right business school – one that's got your back.
"Any organisation like a university is a bit of a behemoth, so we've created a very service-driven experience. I think RMIT is quite unique because we have RMIT Online as a separate entity with 200 staff members. They've got resources to feed into this," says Argus.
Your journey with RMIT Online's Master of Business Administration begins with a Student Enrolment Advisor (SEA). In addition to answering any questions about the different types of MBA courses, your SEA will help to navigate your re-entry into university.
Once you're enrolled, you'll meet your Student Success Advisor (SSA). More than just a friendly voice at the other end of the phone, your SSA is your connection to all the support you need to graduate successfully. In fact, as Dr Argus explains, SSA's are often a highlight in student feedback.
"I hear from students who are very familiar with their student success advisor. I think the support network really helps while they're balancing work and study. There's a very caring, supportive environment."
Learn more about how you can get ready for the future of business with RMIT Online's Master of Business Administration.