What salary can I earn as a marketing manager?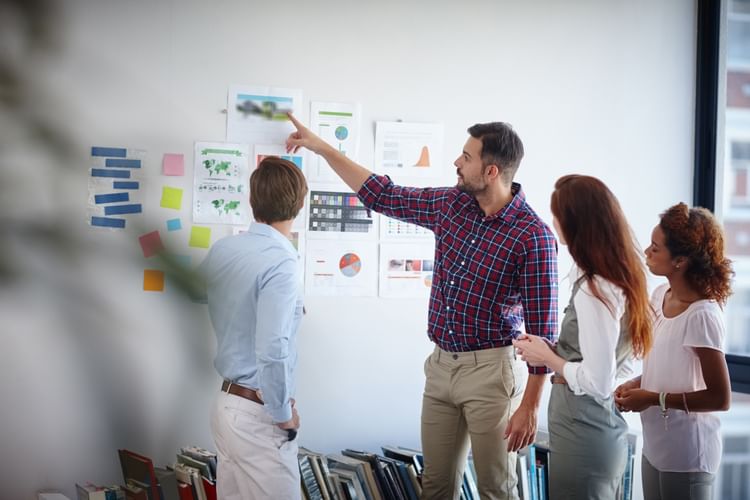 If you were to apply the five Ps of marketing to your career, how would the 'p' for price stack up?
As a marketing manager, where do you rank on the payscale? And would a higher level qualification set you up to earn more, in this role or a different role?
The short answer is yes. The reason is that demand for marketing managers is increasing, while skills of marketers are decreasing. 
More and more businesses are looking for skilled marketers, with seek.com projecting 21.1 per cent growth in this sector within five years. 
At the same time, Hays has reported a significant talent gap within marketing.  Jobseekers' skills are simply not in alignment with what employers are looking for. According to recent research from Arktic Fox and Michael Page, marketers identify their biggest skills gaps as data and analytics, measuring performance and outcomes, CX design, commercial acumen, and digital marketing.
On top of this skills shortage, marketers are expected to achieve greater results with smaller budgets.
All this means that marketers who have a broad, sophisticated suite of skills will be the ones who can easily step into top jobs.
With RMIT Online's Master of Marketing, you can develop an exceptional marketing skill set that will increase the demand for you in marketing manager roles. Then the only question you have to ask yourself is, 'how high can I increase my 'p' for price?'
We've compared the top five careers and their marketing manager salary to help you decide.


Chief Marketing Officer
Let's start at the top, in the 'C Suite,' with the most senior marketing manager role, the Chief Marketing Officer (CMO). From here, you'll layout policies, procedures and budgets for the marketing department while supervising marketing managers and staff.
The CMO has a slightly entrepreneurial role as the owner and driver of major marketing campaigns and initiatives. On behalf of the business, you'll also be negotiating contracts for partnerships and service providers.
What salary can I earn as a chief marketing officer?
According to glassdoor.com, the average base salary for a Chief Marketing Officer in Australia is $160,000, while total compensation at the high end of this pay scale can go up to $256,000.
The Chief Marketing Officer role is similar to that of the Head of Marketing and VP of Marketing job titles.
Lisa Ronson recently took up the position of Chief Marketing Officer with Coles in Melbourne after an award-winning stint in the same role at Tourism Australia. During the COVID-19 Pandemic, Ronson had to park her major marketing campaigns for brand building and driving trade.
"It pivoted very quickly to community service type announcements – how we're cleaning our stores, how we're treating our team members, asking people to be kind to our team members. I never thought as a marketer I would be doing that," Ronson tells digital marketing platform Tribe.
To help her marketing team manage that pivot, Ronson brought in two additional advertising agencies to support the work of Coles's lead agency. She says the secret to making that work is supervising marketing managers and staff rather than controlling them.
"I'm across most of the bigger stuff, but I've got a great team and I trust them."
Digital Marketing Manager
As a Digital Marketing Manager, you'll be taking the foundational marketing principles of traditional marketing management and applying them on the internet and social media.
You'll need strong data analytics skills and the ability to develop digital marketing strategies. But this role is about more than just successfully executing pay-per-click (PPC) campaigns and understanding Google analytics and SEO.
Digital Marketing Managers are experts at collaborating with other parts of an organisation and increasing digital literacy in different business areas.
What salary can I earn as a digital marketing manager?
According to seek.com, the number of Digital Marketing Manager jobs is expected to grow by 21 per cent over the next five years. The advertised salary range for Digital Marketing Manager jobs in Australia is between $80,000 and $120,000.
Emma Roberts is Jetstar's Digital Marketing Manager and has worked closely with the CMO over many years to personalise the airline's marketing communications with a customer-first approach. To achieve this, they embraced the full Oracle Marketing Cloud suite and established partnerships with international digital marketing agencies.
Roberts knows that Jetstar passengers have 15 touchpoints with the airline between booking and flight. By integrating backend data management platforms with online search and email marketing, those touchpoints are not only more personalised, but more streamlined and automated.
"As soon as there is personalisation across channels, you have a million variations and if you don't automate it, it doesn't work," Roberts tells CMO.
Sales and Marketing Manager
Sales and Marketing managers lead teams of account executives and marketing specialists to increase sales. These senior administrators design and execute sales systems that are often built on technology such as Salesforce and Hubspot.
The marketing side of this role is about generating leads or prospective clients and then propelling them through the sales funnel to meet your sales expertise.
As a Sales and Marketing Manager you'll find yourself doing more customer-facing work than other senior marketing roles. You'll also have plenty of work to do behind the scenes as a strategist to keep sales ticking along.
According to seek.com, the number of Sales and Marketing Manager jobs is expected to grow by only 2 per cent over the next five years. However, there are already more job opportunities in this role than any other senior marketing role.
What salary can I earn as a sales and marketing manager?
The advertised salary range for Sales and Marketing Manager jobs in Australia is between $85,000 and $120,000.
Anna Perez has recently moved her Sales and Marketing Manager expertise to NetStrategy in New South Wales, a company that supports businesses with IT solutions. NetStrategy's CEO welcomed Perez's IT industry experience and contacts and tasked her with attracting clients from the health, government, and financial services sectors.
Perez tells ARN that the message her teams will be shouting from the wide end of their sales funnel is that their business offers more than just a technical solution.
"As a result of the pandemic, what has become very topical is consulting and services; buying best of breed does not necessarily equip you. However, the assurance of having services being maintained by a reputable organisation, ensuring an 'always on' methodology, is key," says Perez.
Social Media Manager
Social media enables businesses to communicate directly and develop relationships with their customers and other stakeholders. Social Media Managers develop social media plans that align this communication with marketing goals and make it effective.
As a Social Media Manager you're likely to be leading a team that is creating content and monitoring social media channels 24 hours a day, seven days a week.
What salary can I earn as a social media manager?
According to seek.com, the number of Social Media Manager jobs is expected to grow by 21 per cent over the next five years. The advertised salary for Social Media Manager jobs in Australia is between $70,000 and $90,000.
While the Sales and Marketing Manager does a lot of customer-facing work, the Social Media Manager overseas what is often the first point of contact with customers. In some cases, it can be the only point of contact and for that reason, this is a role that comes with more responsibility than most.
The Social Media Manager of the ACT Police felt the weight of responsibility with their planned post for April Fools Day. Based on the famous Canberran hot air balloon Skywhale, the post announced the new crimefighting tool Spywhale – complete with a police officer's hat.
Spywhale was revised to become the CSIwhale when the word 'spy' appeared controversial but was cancelled altogether by the ACT Government before it was even published. Unfortunately, the story leaked to the media and what was only potential damage became real.
Product Marketing Manager
Product Marketing Managers are the true entrepreneurs of the marketing world – they identify gaps in the market and develop products to satisfy that potential demand. This is a role that analyses market trends, competitor data and user feedback to identify opportunities.
As a Product Marketing Manager, you could find yourself working in many industries including retail, IT, and healthcare. In addition to launching new products, you'll be planning, executing and tracking their marketing campaigns.
What salary can I earn as a product marketing manager?
According to seek.com, the number of Product Marketing Manager jobs is expected to grow by almost 10 per cent over the next five years. The advertised salary for Product Marketing Manager jobs in Australia is between $100,000 and $150,000.
Katie Edser is a Product Marketing Manager for CR Mining in Brisbane, a company that supplies the teeth – also known as ground engaging tools (GET) – for the king-sized diggers used on mines.
Edser has recently marketed a digitally enabled GET which can notify the driver if a tooth breaks off, who can then locate it with a handheld scanner. It's a product that reduces costs and increases safety while delivering improved performance.
"If a piece of GET makes its way to a crusher, that can be extremely costly to a mine site if the crusher needs to have that steel removed via high-risk human intervention," Edser tells Australian Mining.
At the other end of the Product Marketing Manager spectrum, Ally Kendal works with real estate website Domain in Sydney, where she is launching digital products. Kendal recently launched Domain for Owners, a website that provides homeowners with data about their own home to help them make selling decisions.
In addition to working with a supportive team, Kendal highlights the value of networks in the Product Marketing Manager role.
"I've developed amazing relationships with product marketers around the world from Zoopla in the UK and Airslate in the USA who I constantly turn to," Kendal tells AdNews.
Learn about how RMIT Online's Master of Marketing can give you the essential foundations to stay relevant, now and into the future. Visit our website or call 1300 701 171.