Supply chain and logistics: now and in 2020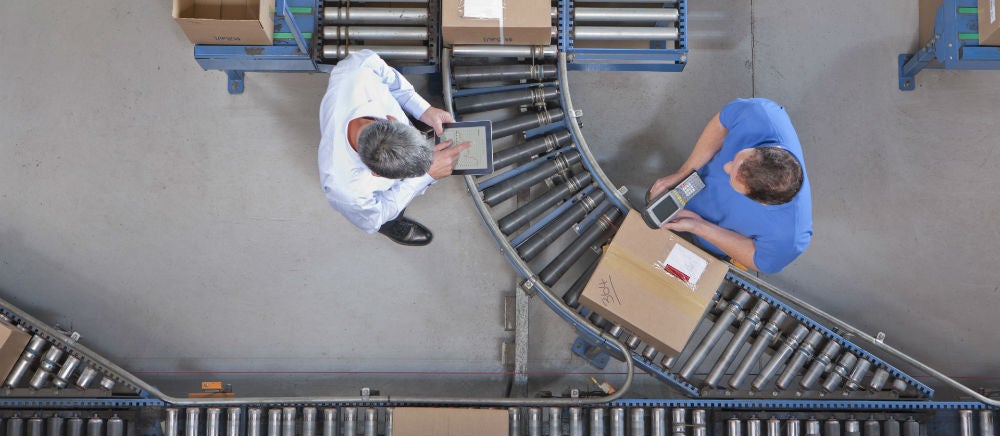 Supply chain and logistics is an increasingly broad and complex discipline, so most Australian businesses require a certain level of supply chain management capability. As logistics and consumer technologies continue to evolve, so too will Australian business needs and the demand for supply chain professionals with higher qualifications.
It is critical as a supply chain and logistics professional to be aware of the emerging trends that are set to affect your career now and in the not-so-distant future. Here are some of the big ones:
Technology and big data
Supply chain and logistics management is evolving into a hybrid discipline, with the use of digital technology and data analytics being fundamental to the role. There is a growing trend to combine skills in IT and engineering with general business and operations to achieve business efficiencies.
Research has found that 64 per cent of supply chain executives considered data analytics as an important disruptive technology, saying some of the benefits included improved customer service, faster reactions to supply chain issues and greater efficiency. There are also opportunities to apply data to improve demand forecasting, inventory management and supply chain visualisation.
The growing importance of digital technology means that there is a shift away from linear supply chains towards more complex and dynamic 'value web' supply chains. These webs of connected suppliers, distributors and consumers facilitate collaboration and knowledge exchange, driving greater innovation and efficiencies throughout the value chain.
Omni-channel supply chains will also become more prominent, particularly in retail, creating increased flexibility and convenience for customers while blurring the lines between online and offline.
Professor Booi Kam from RMIT University predicts the use of technology such as crowdsourcing apps, drones and driverless cars will play an important role in logistics transactions. He says, that "for businesses, it means a fundamental change to the way they think and operate [...] Businesses that adopt an omni-channel model will have the competitive edge."
A shift in consumer behaviour
The supply chain is being immensely affected by the movement away from traditional 'brick and mortar' stores to online purchases and e-commerce sites. In an effort to compete with new e-commerce players, retailers who have traditionally sold goods in-store are shifting much of their focus into their transforming and improving the online customer experience.
This shift has - and will continue to have - an impact on delivery and transportation services, which supply goods from online retailers to consumers. With an increase in demand, there will be a growing need to deliver efficient services and customer management processes.
Furthermore, Amazon is set to disrupt the Australian retail landscape with Australian online retail spending currently only accounting for seven per cent of total retail expenditure, compared to 12 per cent and 17 per cent in the US and UK respectively where Amazon is a veteran retailer.
Amazon will undoubtedly have to adjust their distribution processes to an Australian market, which is inherently different to that of the US or UK. They will have to partner with a number of key providers to assist with the prompt transportation of goods across the country.
"It will take Amazon a fair while to get their head around this. More than half the population is based on the Eastern seaboard and the distances are broad. It takes longer to fly from Sydney to Darwin than it takes to get to New Zealand," Hoy Yen Hooper, CCO of Couriers Please, said.
While there has been focus on improving operational processes in the supply chain, Hooper says there also needs to be further emphasis on placing customer's needs first.
"The supply chain needs to put the customer at the heart of everything they do. From the process of how they resolve problems, customer service – the future of the supply chain is all about responding to customer needs".
How further study can strengthen your future career
Many professionals working in supply chain and logistics rely heavily on their years of industry experience, yet in a rapidly evolving sector, an online postgraduate qualification can accelerate your career progression and prepare you for the in-demand roles of the future. You will learn how to integrate theories with practice, and balance that with an ability to navigate new digital platforms and technologies, to help solve real-life logistics problems. You should also expect an increase in salary as a postgraduate that's 66% higher than those with no post-school qualifications.
Professor Caroline Chan from RMIT's School of Business IT and Logistics believes that a level of sophistication and deep understanding of supply chain and logistics management is required to be effective and successful in this sector.
"If you look at the complexities and operational challenges of companies like Walmart, Amazon and Zara, one thing in common is these businesses rely on their advanced supply chain operation to stay competitive," she says.
Professor Kam also suggests that "further study can be valuable for developing advanced skills in business strategy, project management and analytical modelling, and providing individuals with a better understanding of how their skills and knowledge can be applied in a workplace context." The online RMIT master of logistics management can help.
Learn more about the future of work in the supply chain by downloading the Deloitte Access Economics report.