Logistics makes the world go 'round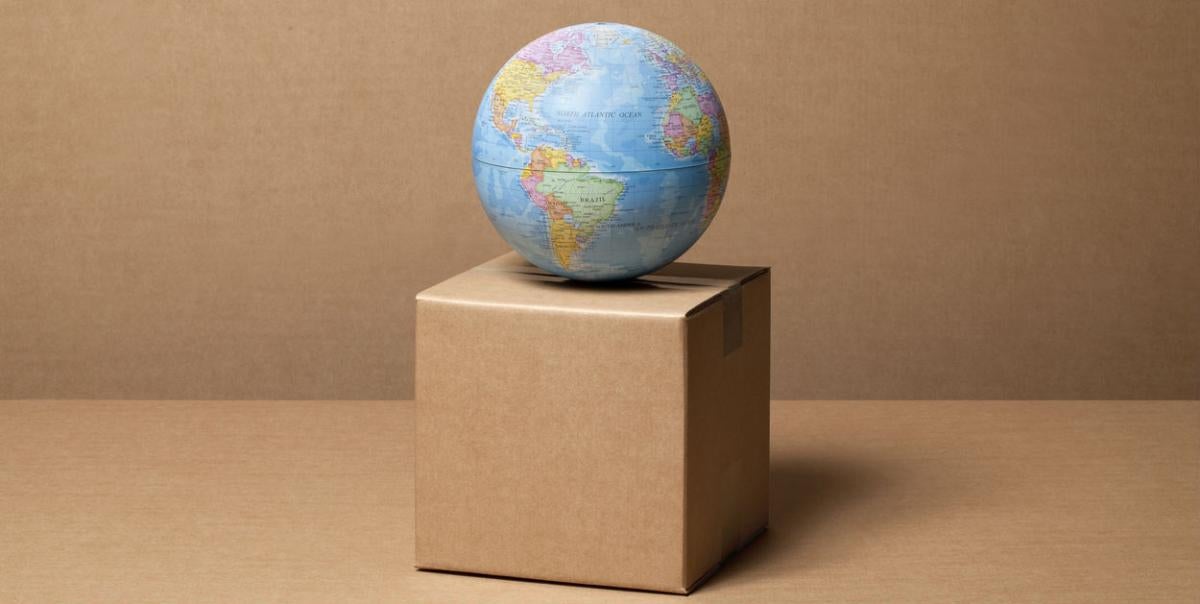 The rise of the global digital economy and the collapsing of commercial borders means that logistics has become even more vital to the sustainability of emerging and traditional businesses. Digital giants like eBay and Amazon are contingent on world-class competitive logistics operators.
Logistics covers a broad scope of service delivery from land transportation, shipping, trading and delivery to export, import and affiliated services. The changing nature of the world's economy, global trade and the rise of digital players means that these companies need to be competitive and cutting edge, in terms of delivering the latest technological advances for customers. They need to constantly expand their geographic reach in order to stay on top.
We look at the current top ten global players in logistics and why they have maintained their profile.
1. DHL
The German logistics giant operates in over 220 countries and territories around the globe, with a workforce of more than 280,000 worldwide. It has three divisions: DHL Express, DHL Global Forwarding, Freight and DHL Supply Chain, in addition to a vast mail delivery service. DHL has the largest revenues and is the formidable market leader due to scope, reach and diversification across all facets of the logistics chain.
2. Kuehne + Nagel
Founded in Germany in 1890, Kuehne + Nagel has 1,000 offices in over 100 countries, with over 63,000 employees. It retains the number one position of global sea freight forwarder in the world. The company has maintained its status, due to its reputation in the market and dominance in the shipping sector.
3. DB Schenker
Dutch logistics giant, DB Schenker Logistics (which is part of the DB Group) comes in third position. It has 2,000 locations in all of the world's most important economic regions, with a massive 94,600-strong workforce.  DB Schenker is responsible for more than 50% of its owner company's revenue.
4. Nippon Express
This logistics player is a relative newcomer to the top ten list. Japan's Nippon Express is a consultancy that provides services by land, air and water. Last year, they had one of the highest revenues in logistics and transport companies and specialise in international transportation.
5. C.H. Robinson
C.H. Robinson is one of the oldest logistics companies that has remained in the top ten. They handle more than 10 million shipments for more than 37,000 customers annually. Founded in 1905, they operate across 235 offices in North America, South America, Europe and Asia. They are a diversified company that provide services like freight solutions, outsource and product sourcing. They specialise in partnerships with over 66,000 partners offering different types of transportation services.
6. CEVA Logistics
Following a 2007 merger of existing logistics giants, TNT Logistics and EGL Eagle Global Logistics, CEVA Logistics was founded and now employs more than 51,000 people worldwide. The Netherlands-based company leveraged off the reach and reputation of both its founding entities to rapidly gain market share.
7. Panalpina
Swiss-owned Panalpina went on an acquisition spree acquiring Australian company, Apollo Forwarding in 2011, followed by Norwegian company, Greig Logistics. Panalpina currently operates a network of 500 branches in 90 countries, employing 15,000 people worldwide. They've also recently expanded into IT and energy solutions.
8. DSV
DSV has grown in status after the acquisition of Finnish company, Wasa Logistics. With offices in 70 countries and an international network of partners and agents, DSV employs approximately 22,000 DSV people.
9. Sinotrans
Sinotrans has achieved growth in recent years through diversification and expanding their services. Current services now include freight forwarding, air and sea transport, trucking and storage. They are also one to watch, being one of the most dominant logistics providers for China.
10. SDV
SDV has historically been one of the larger providers of air and sea transport services. In recent times, they have been specialising in the area of supply chain management of logistics, increasing their scope based on their customer demands.
To gain greater insight into the booming logistics sector and accelerate into a management role, study a Master of Supply Chain and Logistics Management online from RMIT University. Learn more about our leading online programs or speak to one of our expert admissions managers today on 1300 701 171.