Are HR jobs at risk of automation?
Nobody knows better than HR specialists that an increasing number of traditional jobs will be replaced by robots.
But, can AI replace HR specialists?
"We get a lot of doomsayers saying that there's a 50 per cent chance of machines out-performing humans in every task in 45 years. I don't agree with it," says Dr Alan Montague, HR expert and retired Program Director of the Master of Human Resources Management at RMIT.
While artificial intelligence (AI) will not eliminate HR jobs, Dr Montague believes that human resources (HR) specialists should seriously consider upskilling. That's because AI is likely to overtake HR professionals in the administrative, repetitive tasks of HR - and that means HR professionals will need a more specialised skill set to compensate.
"It's wise to err on the doomsayers' side to prepare our university graduates for an uncertain future, given the wide variation on the forecasts of the future of work," he says.
By developing a deeper understanding of technology, HR managers can ensure their future employment and enjoy the benefits that artificial intelligence brings to HR processes.
What is AI?
A broad definition of AI or artificial intelligence is the ability of computers to do things that would be considered intelligent if humans did them. AI is a term that's often used to refer to computer science, machine learning or one of several other sub-branches of computer technology.
Everyday examples of AI include the chatbots you see online, Siri or Alexa on your phone, and voice recognition in your car. It also is found in those enticing suggestions for your next purchase on Amazon, eBay or most other online retailers. 
When it comes to the workforce, the jobs that artificial intelligence will replace are generally those that don't require human qualities such as critical analysis or judgement.
Dr Montague says researchers have identified the key factors that influence whether human capital will be replaced by robots.
"These include the extent to which a role involves managing others, applying expertise, unpredictable or predictable physical work, data collection, data processing and the extent of stakeholder interactions – customers and so forth."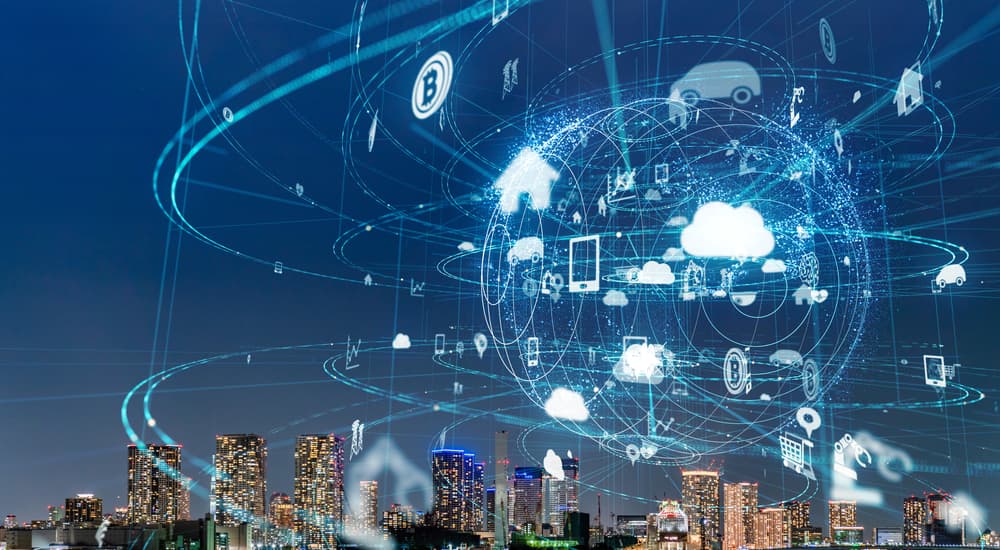 How AI can be applied strategically to HR
While AI won't replace HR jobs, it will bring many advantages, according to Dr Montague.
"The fundamental change in human resources management is expected to be the automation of processes and tasks. While the key objectives of HR professionals might not be replaced by automation, various individual tasks might be susceptible to digitisation, but not all." 
The prime objective of HRM is to recruit and retain talented staff and ensure working conditions and culture enable them to focus on the productive pursuits of organisations, according to Dr Montague.
Where human resources processes can be automated, here's how HR specialists might benefit.
Assists with administration and repetitive tasks
Over the last decade, banks have led the way in artificial intelligence, replacing countless bank tellers with ATMs, which have since been replaced by online banking.
In another example, NAB embraced the benefits of AI to introduce technology that replaced many 'knowledge workers' – people who were highly educated and experienced. While this was hard news for 6000 staff who walked out the door, NAB claimed they were planning to hire 2,000 highly skilled finance professionals into more effective jobs that weren't repetitive or administrative.
Similarly, AI in HR can take care of repetitive and administrative tasks – such as onboarding new employees, responding to employee requests and automating benefits management. Many companies are already using online portals and chatbots for these HR processes. In these organisations, HR managers are free to focus on more demanding areas in their department such as HR strategy and staff development.
Employee training 
NAB has actually taken AI in HR further into the future by introducing 'people analytics'. The bank has consolidated its customer research and people management data to identify high performing individuals, teams and branches. Now they're using the insights to drive training within the organisation.
AI will reduce the need for human involvement in employee training. Chatbots can be used, not only to support online training resources, but to provide HR specialists and managers with specific information on employees, teams and the overall workforce.
An example of this is LinkedIn Learning (formerly Lynda.com) which is an online training library accessible to RMIT students. LinkedIn Learning is focused on business and information technology skills and software. 
Recruitment
The thing that makes chatbots possible is natural language processing, a specialisation that brings together linguistics, computer science and information engineering. The idea isn't to pre-program chatbots with a script for questions and answers, but rather for the chatbot to be able to understand a human question and respond accordingly.
Recruitment chatbots are already being used to screen candidates for jobs. It turns out that the futuristic challenge here isn't for the chatbot to understand the candidate, but to be able to ask the right questions – a similar challenge that human recruiters have!
One of the great advantages that AI can bring to recruitment is the potential for freedom from bias or prejudice on grounds of gender, ethnicity, or any other human frailty.
What AI can't do in HR management
Avoid bias
One of the great risks that AI can bring to recruitment is an unintended bias. Amazon found out the hard way when its automated recruitment tool graded potential candidates against a model built from a 10-year survey of successful applicants. Unfortunately, most of them were men, so the AI nixed any applications from women.
Provide the same business intelligence
Another limitation of AI in HR is that it can't provide the same level of business intelligence that's enjoyed by marketers or hedge fund managers. Marketers have access to multiple datapoints from every interaction in the clickstream of information that's provided to consumers. Investors analyse thousands of datapoints of location data gleaned from mobile phone apps to predict human behaviour.
Meanwhile, employees provide HR managers with far fewer datapoints that can be plugged into AI. In fact, it's possible to have only one usable datapoint for AI in HR, particularly when you're looking at churn or compensation.
Limitations of data organisation
The other thing that AI can't do in HR management is magically organise data. Many organisations have data that is best described as messy.
It's stored in multiple systems, some of which may still be analogue, and several datapoints may be blank because they didn't seem that important – until now.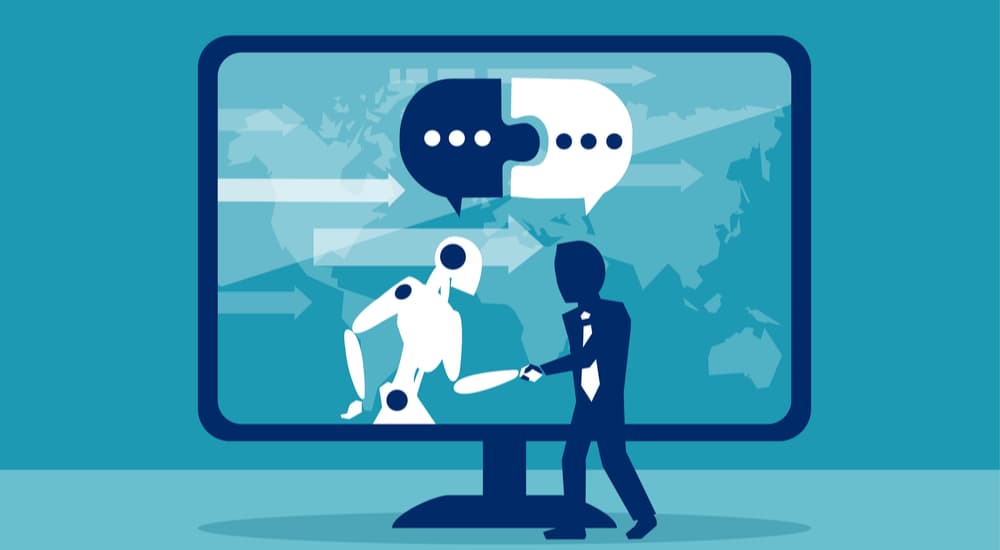 What strategic skills do HR professionals need for the future? 
After four years as the Program Director for the Master of Human Resources Management at RMIT, Dr Alan Montague and the Assistant Director of the HR Program, Dr Maria Beamond, have identified two major competencies that are missing among HR specialists.
Research
"One of those major factors is research – you need to be able to understand some research to get to a point where you can get an expert to do further research for expert advice. That requires quite a bit of thinking. 
"This is the era where change is unmatched in historical terms due to the present technology and the impact on work. Research about how to handle [this change] by HRM professionals has never been more important " Dr Montague and Dr Beamond say.
Technology is changing rapidly, as are the capabilities of AI, which presents some complex challenges for HR managers. The ability to explore these issues from multiple perspectives and develop innovative responses is an essential strategic skill for the future.
Delegation
The second competency is delegation - that is, "how to be able to delegate to other people to do certain tasks and also make sure that you're getting the right information," Dr Montague says.
Delegation is a key skill that requires exceptional communication skills and a high degree of emotional intelligence – both of which can be learned.
They are also qualities that set HR specialists apart from AI and enable them to excel in the human-centred aspects of people management. Rather than take over jobs, AI in HR is likely to make HR managers more human.
Upskill with our Master of Human Resources Management with RMIT Online
RMIT Online's Master of Human Resource Management enables HR specialists to upskill in research and delegation without any negative impact on their job. You can study when you want, where you want, while continuing to work throughout.
And if you're still worried that yours is one of the jobs artificial intelligence will replace, Dr Montague has got some comforting words for you.
"Only about 5 percent of jobs might be completely replaced through automation and AI, according to the research that I've done."
 "However, most jobs, if not all, are destined to be affected," he adds.
Your job can be affected in a positive way with a deep understanding of the futuristic advantages that AI in HR can deliver today.
Learn more about our online Master of Human Resource Management.