How to expand your human resources career options with workforce transformation
Who's ready to lead workplace transformation? Not many, according to Deloitte's research. 
In fact, only 9 per cent of businesses understand how to build a future-ready organisation. For HR professionals, it's a critical time to step up.
Before COVID-19 it felt like most of us were scrambling to keep up with digital disruption. Then the pandemic leaned on the fast forward button. 
Workplace transformation and the changing nature of work became an overnight event. Bring Your Own Device, flexible working conditions and digital conferencing went from perks and privileges to business essentials.
But it's not just COVID-19 and technological advances that are changing the business landscape.
A new generation are entering and moving up in the workplace. While some think these younger workers lack resilience and need hugs, others say they hold people to a higher standard and want to see real changes in the world. 
As we move toward a 'new normal' at work, our path will be paved by human resources management (HRM). Once the dust from our workstation reboot settles, all eyes will be on HRM to implement lasting workplace transformation that supports the changing nature of employment.
Here's why there has never been a better time to upgrade your HRM career to become a workplace transformation expert.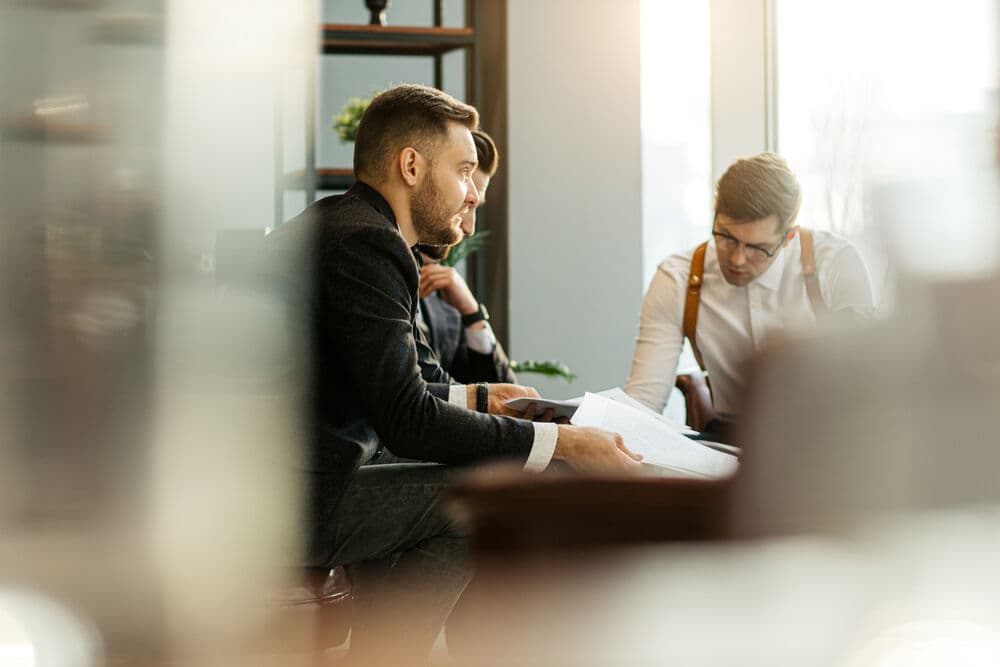 Gain qualifications that other HR professionals want
Employers still expect HR professionals to have traditional HRM skills such as employment law, industrial relations, and workplace, health and safety. However, as Deloitte points out, "the future of HR demands major shifts in mind-set, roles, capabilities, and digital enablers with reinvention at the core." 
You can put yourself out front by adding these proficiencies to your resume.
HR Analytics
HR Analytics brings business data and people data together to provide valuable insights. Programs such as Sense, PageUp and Flock (among others) provide data that can be analysed to improve acquisition, optimisation and development of the workforce.
Australia Post recently used HR Analytics as part of a workplace transformation project to measure internal attitudes towards change. Using the experience management program SAP Qualtrics, they took HR analytics one step further to bring in operational data. 
HR analytics makes it possible for Australia Post to get input from each of its 35,000 staff members across Australia. Transformation boss John Cox says the data also helped the organisation manage fatigue from higher delivery volumes during COVID-19. 
RMIT's Graduate Certificate in Workforce Transformation has a focus on workforce analytics and insights. The course develops your problem solving and data visualisation skills so you can make better recommendations to a variety of stakeholders.
Alternative employment relationships
COVID-19 quickly revealed that working from home was not only possible, but popular too. Before the pandemic, only 1 in 25 people regularly worked from home. Now, staff love the shorter commute, while business leaders are reviewing the need for physical offices. 
In the long term, this decentralisation of the workplace raises challenges in managing alternative employment relationships. A study by StartupAUS reveals that remote workers need more than just the right tools in their virtual office for productivity. They also need a workplace with the right culture.
To achieve this, HR professionals need to rethink things like communications, collaboration and team bonding.
Navigating Industry 4.0
Industry 4.0 is also known as the fourth industrial revolution. The first took us from farms to factories in the 19th century, then the second brought in electricity. In the 1970s we revolutionised from an analogue world into a digital one. 
While the Internet of Things is associated with Industry 4.0, this revolution isn't just new technology. It's about machines talking to machines. For example, Australia Post's supply chain produces data at several points that's hoovered up by SAP Qualtrics, then processed alongside HR analytics. 
For HRM, one of the main challenges with Industry 4.0 is digital disruption in the workplace. As computers take on more work it raises issues around role redundancies, reskilling and upskilling.
Employee reskilling
With Industry 4.0 in mind, McKinsey asked managers about skills gaps in their organisations. Almost half said they already have a skills gap. Only 6 per cent expected to get through the next ten years without employee reskilling. 
The greatest perceived skills gap is in data analytics, followed by web design and management. In recent years these traditionally IT-based skills have spread across many other business functions.
By gaining qualifications that other HR professionals want, you'll do more than improve your abilities in employee reskilling. You'll empower yourself to fill the skills gaps in HR and talent management experienced by a quarter of businesses.
Change management
Ausgrid provides electricity to 1.7 million customers in New South Wales. When it was privatised in 2016, Ausgrid began an enterprise-wide transformation – a big job, even when things go in your favour.
"In 2020, we were focusing on accelerating our transformation program, and that was going to be across processes, technology, information and our people practices. But as we all have encountered, 2020 brought a whole load of new priorities," admits Business Transformation Lead, Felicity Colbourne.
Severe storms were followed by bushfires, which rolled into COVID-19. So, some of Ausgrid's transformation plans have been reprioritised, some redeveloped and some put on hold.
Workforce planning
The definition of workforce planning is to take uncertainty and change into account while forecasting the supply of skills required to meet the demands of delivering products and services. So, for Ausgrid, that probably included floods and bushfires, but not necessarily pandemics. Research by Forrester suggests that systemic risks like these will not only continue but are likely to increase. 
Their research also shows that most businesses are unprepared for the impacts of Industry 4.0, HR analytics and employee power – it's just like customer power but internally focussed.
To prepare for these risks, one of the key things HR professionals can do is to be more like Australia Post. Take active steps to understand and prioritise the scope of the employee experience as part of workforce planning. 
Employee retention
We currently have four different generations in the workforce – Baby Boomers, Generation X, Millennials and Generation Z. This creates challenges for employee retention. 
Baby Boomers once experienced long careers in one or two different workplaces, prioritising stability and financial security. Generation X moved often between workplaces for career progression and higher pay. Millennials are now moving into more senior roles with expectations of flexibility, technology and purpose. 
Over a 12-month period, Burning Glass analysed over 16,500 job ads for HR professionals and found a 22 per cent jump in demand for talent acquisition skills. Demand for employee relations skills also increased by 9 per cent. Clearly, employers are relying on HR professionals to balance multiple generations and improve employee retention.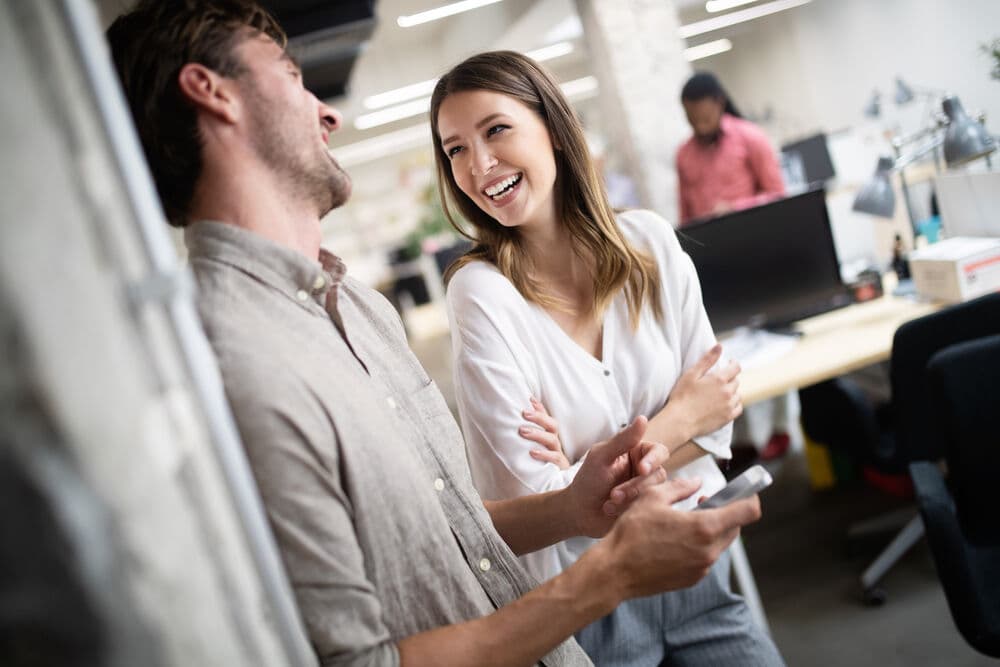 AI in HRM
Paul Bridgewater has spent over 20 years specialising in recruitment with ManpowerGroup and employment platform LiveHire. He's now introducing the behavioural science and ethical AI workforce technology pymetrics to Australia and New Zealand. 
"Organisations in ANZ are beginning to understand they need to reimagine their talent acquisition and retention practices in order to drive genuine workplace transformation, true diversity and better prepare for the future of work," declares Mr Bridgewater.
Pymetrics is just one of many AI solutions in the digital age of HRM. It uses games to measure cognitive, social and emotional attributes in employees, then applies data to match them with the right opportunity.
RMIT's Graduate Certificate in Workforce Transformation is Australia's first future-focussed postgraduate HR qualification. It looks at AI led automation, the ageing workforce and strategy in workforce transformation – the skills that other HR professionals want.
Become in demand to business leaders
Thomas Hedegaard Rasmussen has blazed a trail in HR Analytics in three countries. At Royal Dutch Shell in The Netherlands he built an award-winning HR analytics team. Then he moved to Australia to integrate analytics into NAB's HR infrastructure. He's now transforming HR at wind turbine manufacturer Vestas in Denmark.
At NAB Mr Rasmussen introduced people analytics – a combination of analytics, employee experience and HR technology. Using this approach, the bank could scale HR initiatives from a few hundred people to the entire workforce of 40,000. 
"Analytics is how you identify what drives value to individuals, to customers, to shareholders, and to communities. It teaches you what are the few things you should do really well, and what are the many, many things that are less important," advises Mr Rasmussen.
HR skills in analytics and workforce transformation like Mr Rasmussen's are increasingly in demand from business leaders around the world.
Get ahead of the international curve
Burning Glass's analysis of international HR job advertisements shows growing demand for data analysis, data science/visualisation and cloud solutions. Meanwhile, in Australia, the core HR skills requirements are not really changing.  
It seems that the market for HR professionals in the United States is not only more developed, but that the Australian industry is also lagging behind international trends.
By upgrading your HR qualifications now, you have a real opportunity to get ahead of the international curve.
Upskill in workplace transformation and become an HR leader for the future
RMIT's Graduate Certificate in Workforce Transformation is different to traditional Human Resource Management qualifications. This is Australia's first truly future-oriented postgraduate qualification. Supported by RMIT's industry partnership with Workday and Deloitte, it provides you with the skills to anticipate, shape and guide workforce transformation.
The program is built on a base of core courses in workforce transformation analytics, trends, strategy and practice. On top of that, you can choose from a range of electives including diversity, agile project management and leadership.
It's not just that the workplace is changing, but change is one of the key factors of our new normal. By upskilling in workforce transformation now, you can future proof your career and put yourself on a clear path to HR leadership.
Learn more about RMIT Online's Graduate Certificate of Workforce Transformation.