How tech has made marketers busier – in the best possible way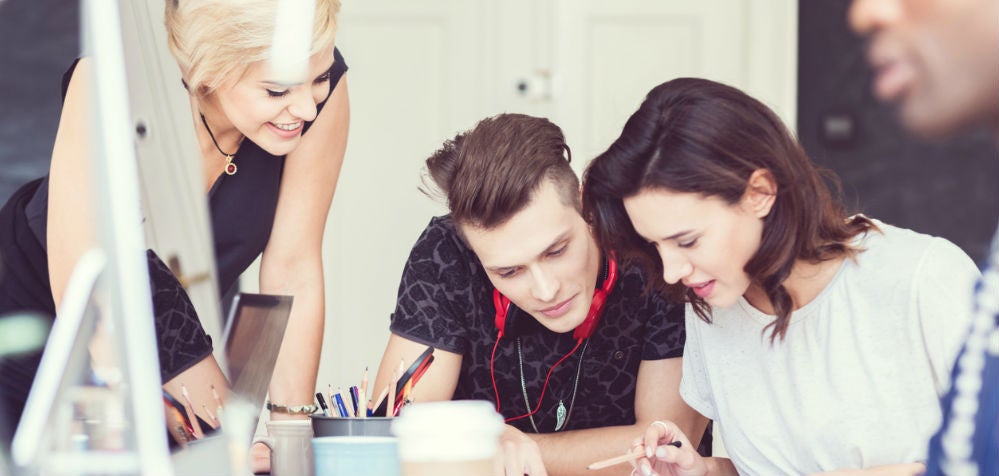 If you've been in the marketing game for at least five years, you'll have witnessed the evolution and automation of SEO – the cutting-edge (CMS metadata keywords, writing buzzwords instead of great copy) has become passé. In addition to this, there's the triumph of "mobile first" – bringing responsive web design and a recognition that modern purchases aren't linear but "omni-channel".
There's also been a more targeted approach to apps, with over 84 per cent of smartphone users turning to an app in-store. On the flipside, about a quarter abandon apps after one use. Data is constantly being shared – teams must work together as a business to pool their knowledge and stay ahead. And, the rise of the Application Program Interface (API) including live chat and YouTube embedded links, have also changed the way we communicate and share information. These are common examples, but they can also be used to harness big data.
So, what this all means is that you're now probably busier than ever, right? More and more opportunities are arising from big data, mobile and social media. Australian companies must now compete for Australian dollars online with global companies, and react to change immediately to stay competitive. If you can change before the competition, using things such as predictive analytics – even better.
Big data and APIs
Big data isn't new – the concept dates back to the 1940s. What's new, thanks to the Cloud computing, is that we can now use data to predict customer needs. You won't stay ahead if you just collect data and store it with your BI unit, never to be seen again. Develop a company-wide data strategy, if you haven't already. Marketers should champion data processing so information can be extracted, understood and acted upon.
APIs make this possible, as they automate cross-channel data processing, freeing up time for you to run with the information. APIs are also essential for omni-channel campaign development. Don't set and forget – with increased global competition and smart use of data across business, ensure your APIs are the best your company can afford. There's no place for legacy technology in today's environment.
Presenting your data
Decision-makers need data presented to them in a compelling fashion. PowerPoint slides aren't enough to cut through the noise or impress anymore – data visualisation tools such as Tableau, Qlik, Adobe Illustrator and SAS are essential tools to get a campaign off the ground and report on the results.
Automate these tasks
Split testing, or A/B tests, for digital content and keyword lists for AdWords are essential in today's market – updating them manually isn't. Automate what you can so you can focus on the creative and strategy behind the execution.
If a task involves a spreadsheet, it can probably be automated – if not now, then soon. Regularly review spreadsheets for automation opportunities.
I, chatbot
The jury's out on whether chatbots are ready for mass use, but once they gain traction they'll seem to be everywhere overnight, as we experienced with the Cloud. Don't get left behind – companies like Uber are already using chatbots. Now's the time to research and think about how they'll work for you in the near future.
Advancing your marketing prowess through the online RMIT Master of Marketing degree can help you navigate through upcoming trends and innovation, as well as master the strategies and implementation methods behind market research, management, branding, consumer behaviour and everything in between. Speak with one of our expert Student Enrolment Advisors on 1300 701 171 to find out more.