What can startups learn from Amazon.com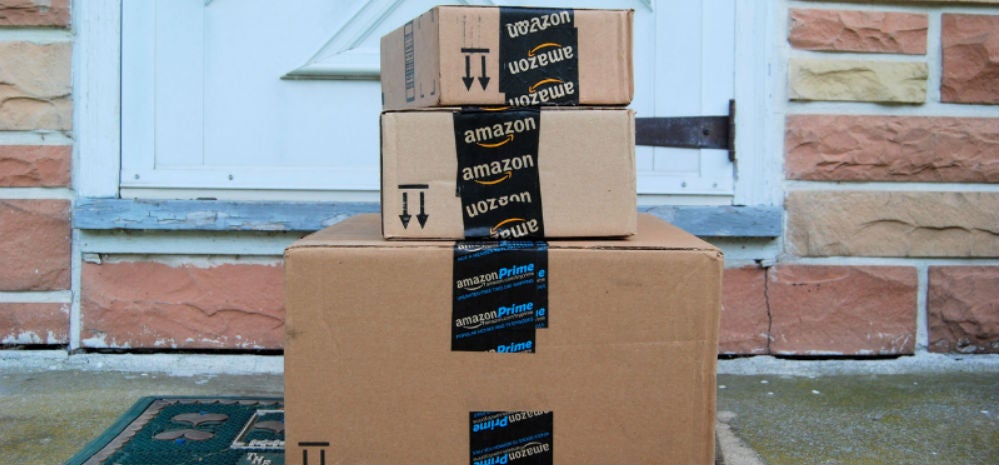 When it comes to startups, there are a few names that get thrown around as pinnacles of success. Think Steve Jobs; Bill Gates; Mark Zuckerberg; Richard Branson. However, one person who is more than qualified to be associated in that mix hasn't cemented himself as a household name. That person is Jeff Bezos. A lot of people outside of the business world might not have heard that name before, however, they definitely have heard of (if not used) Bezos' wildly successful company, Amazon.com.
Amazon.com has earned Jeff Bezos the bragging rights as one of the world's richest people. Number two on the 2017 Forbes Rich List, in fact. Worth a staggering US$84 billion in personal wealth, and Amazon.com worth US$250 billion, Bezos is fast tracking his way to surpassing Bill Gates atop the rich list (US$89 billion).
With Amazon.com on the cusp of branching out to Australian shores, what are some lessons we can learn from Bezos for building a successful startup?
Always think big
It goes without saying, when trying to build a successful business, the big picture is key. When Bezos started Amazon.com in 1994, he took a product he knew would sell: books. Prior to the online evolution, books were still a commodity; they still had value and were considered a necessity. Moreso, they were the easiest pathway into the burgeoning online retail market. The sizes were relatively standard (think postage, parcelling etc.), they were affordable and people wouldn't need to try them on to see if they fit.
Books were an entry point, not a passion. From here, Amazon.com diversified their offerings and started to sell CDs, DVDs, and technologies to the point where now, you are hard-pressed to not find what you're after on Amazon.com.
What Bezos did was take a product he saw had big potential, and could lead him to where he wanted to end up. He saw his big picture and reverse engineered his pathway to achieving it: becoming the biggest retailer in the world.
Continuously innovate  
Whether you're innovating your process, your approach to the market, your product or your delivery methods, never stop looking for a better, more effective or more efficient way of doing things. Additionally, always look for new opportunities. Without stringent innovation, Amazon.com would not have been able to rise to the heights it is currently reaching.
What Jeff Bezos has managed to do is a feat that can only be described as genius. Not only has he eclipsed other online retailers, he has built a brand that now branches out into multiple other sectors and areas of service.
Amazon.com now runs TV and movie productions, with Amazon Prime rivalling Netflix for entertainment streaming services; it has built a sophisticated cloud computing platform in AWS, (Amazon Web Services) that serves some of the biggest web companies in the world; it has set up Amazon Publishing which publishes a range of publication types; it runs grocery sales and delivery services; it has a full range of Amazon-branded inventory to rival traditional brands; and it has developed drone delivery systems for (almost) anything you buy on Amazon.com.
To innovate the company's offering even further, all these services have culminated in a nostalgic venture: bricks and mortar stores. It's interesting to think the retailer has 'experimented' with physical stores, signalling a full eclipse of the online realm.
Don't panic if/when you fail
Failure is inevitable for most startups. That doesn't mean you should try to fail, it just means looking for lessons when the inevitable happens.
Part of what makes Amazon.com so prolific in the innovation game is being one of the biggest platforms for 'learning curves'. Bezos has tried many ventures, which have fallen flat or outrightly failed. From smartphones to discount coupon sites and travel agency services, the failures of Amazon.com propel them into their next idea, onto their next venture, and their newest success.
Profits matter much less than market share
This bucks the trend for a lot of major businesses centred around investments and shareholders. Amazon.com doesn't amass cash in the bank like tech giants Apple, nor does it flow cash back to shareholders like every other corporate organisation.
It ventures into new markets, and focuses on strengthening dominance in the markets it already owns. Establishing your brand as the dominant, go-to force within your market and growing your market share is far more valuable than take-home profits. Owning larger portions of more markets means your share prices usually go up, too, which helps!
While Bezos and Gates fight it out to become the Earth's first trillionaire (seriously, it's a race), businesses across the world look to their models to determine success and failure in their own ventures. Could the above lessons see your business go from strength to strength?
You can build your own business and e-commerce knowledge through a Master of Commerce degree at RMIT online. Contact one of our Enrolment Advisors today on 1300 701 171 to  learn more.