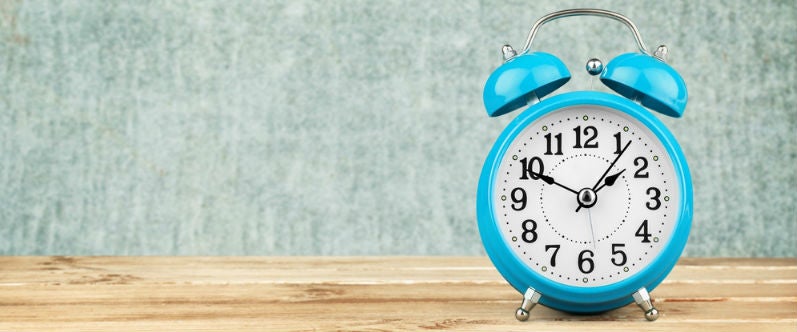 The concern around fitting study time into a schedule is one of the biggest roadblocks for many people considering an online degree. At RMIT University, we believe that this doesn't have to be the case. Time management is critical to your success as an online student, and is very much achievable with a little bit of careful preparation.
The five tips below will help you fit your study commitments around your current schedule.
Plan out each day
All you need is 15 minutes to write a list of everything you need to achieve for the day. This will help your mind stay focused, as well as to help prioritise and allocate your tasks. You are more likely to complete that list and feel a sense of accomplishment by the end of the day.
Utilise travel time
If you use public transport to get around, there's a chance that you could have up to an additional hour or more per day of valuable study time. You can tackle the required reading, post questions or comments in forums, or watch a weekly video on your phone or tablet. Online learning allows you to study any place, anytime, so make the most of that flexibility.
Remove any distractions
Ever thought you could get more done when multi-tasking? When it comes to online study, you may need to re-think that strategy. Distraction-free study more often than not produces better results and allows you to focus on the important task at hand. To achieve this, it could mean turning off your phone notifications, studying before your family wakes up or studying at your favourite coffee shop or the local library.
Know what you can and can't achieve
Know ahead of time what your schedule looks like, and schedule study around it. Don't put unrealistic expectations on yourself - it's important to be realistic about what you can and can't achieve. Don't worry if you can only manage 30 minutes per day, every bit counts.
Reach out for help
It's never too early or too late in the study period to contact us when things start getting tough. Knowing when to ask for help or an extension to submit your assignment can save you from bigger problems later.
Get in touch with the RMIT online enrolment team today on 1300 701 171 to discuss the benefits of having the study concierge with you throughout your online study journey.