Considering a postgraduate degree? It's cheaper than you think.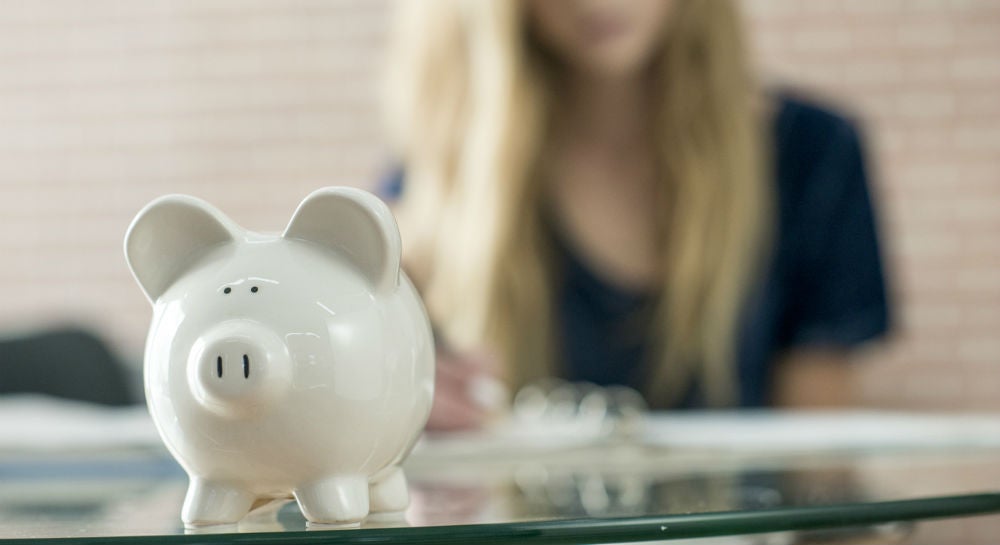 Postgraduate study is often the key to gaining the skills you need to build a successful and rewarding career. Whether this means a promotion or a complete change in professional direction, broadening your skill set can unlock a world of opportunities.
While there are enormous benefits associated with achieving a postgraduate degree, studying on-campus can be expensive. From travel costs to taking time off work to earn your degree, the costs can mount very quickly.
This doesn't mean a postgraduate degree is unattainable. At RMIT University, we offer a broad range of 100 per online postgraduate courses that take away many of the financial stresses faced by students who want to gain an internationally recognised higher degree.
Pay as you go
Ready to start your postgraduate career but don't have the funds to pay for the entire degree upfront?
Studying online with RMIT enables you to select and pay for each course as you go. This flexible system means you can study at your own pace, undertaking what you are able to afford, when you can afford it.
All students pay domestic fees
Student fees at Australia's most reputable universities can be costly, particularly for international students, with fees for many postgraduate degrees exceeding AUD$20 000. This is a large financial commitment that may require years of saving to afford.
By contrast, fees for our online programs at RMIT are the same for every student doing the same course, no matter where you are located in the world. If you're living in Asia, you'll pay the same fees as anyone else to study at RMIT Online, representing a significant decrease in the overall cost of attaining your degree.
No visa or relocation costs for international students
There is nothing quite like the adventure of living in and experiencing a new city and culture. Yet, with work and family commitments this is not always possible, or even ideal.
Relocating to Australia requires international students to provide proof of financial security. Prior to reaching Australia, prospective students must be able to support themselves and any family members for the duration of their studies. The Department of Immigration and Border Protection specifies proof of funds at minimum of $AU19 830.
Additionally, international students must pay to obtain a student visa for the period of their studies in Australia. Each visa comes with varied financial and work restrictions.
The combined cost of obtaining visas and paying for relocation can be significant.
Receive a world-class education without the financial pressure by choosing to study online with RMIT. An education at your fingertips, online study is a great way to get the education you deserve without unnecessary financial outlay.
No need for a career break
Online postgraduate study with RMIT builds on your professional skills while you remain employed. No career break means no loss of income or financial stability throughout the duration of your studies.
Discover more about RMIT's online postgraduate programs or speak to one of our Student Enrolment Advisors today on 1300 701 171.