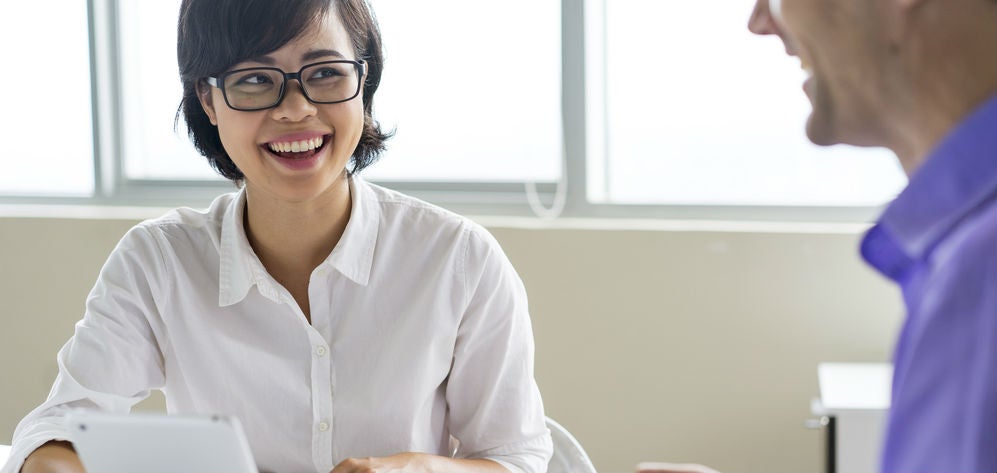 Human resource managers are in a sweet spot right now. Qualified professionals can command a good wage, industry growth is on the cards, and overall the future looks incredibly bright.
While automation hangs over many industries as a very real threat, this only makes the personable skills of HR professionals even more important to Australian companies. Increasingly, companies will look to effectively balance the competing needs of automation while managing the workforces working alongside the machines.
In fact, the Deloitte Access Economics report called The future of work: Occupational and education trends in human resources in Australia forecasts sound growth in the HR sector in the next five years.
Sector growth and increased average salary in HR
The report reveals that an increased focus on change management and corporate responsibility will propel the HR workforce to grow from 218,000 people in 2016/17 to 245,000 people by 2021/22 - an increase of 27,000 workers at an average growth rate of 2.3 per cent, the report reveals.
The report set out to examine how occupational and education trends are developing across the HR workforce in Australia and provide insights on how the nature of work and HR study are evolving.
The report found that the HR sector will experience stronger growth than the Australian labour force as a whole, with an average growth rate of 1.5 per cent. Not only that, HR professionals can expect to earn more in the coming years, too.
The average salary of HR workers in Australia with a postgraduate qualification in Management and Commerce is forecast to increase over the next five years, rising to $160,132 by 2021-22.
It forecasts an income for workers with postgraduate qualifications in 2021/22 projected to grow to a very healthy $160,132 per annum.
According to the 2018 Hudson Salary Survey, a mid-weight HR manager in Australia earns between $90,000 and $130,000 per year, or between $80,000 and $130,000 as a mid-weight talent acquisition consultant per year.
Looking specifically at HR, data from the latest Census suggests that the average annual income earned by postgraduate-qualified workers who studied Management and Commerce in these occupations was $137,324 in 2016/17.
In raw terms, without accounting for other factors such as demographics and experience - this was 49 per cent higher than the average 2016/17 income of workers employed in human resources occupations who have no post-school qualifications, the Deloitte report revealed.
Of course, the HR industry's growth also spells greater emphasis on competition for the premium roles.
What does this all mean for those working in HR?
Making sure you land the plum roles in the future will come down to your dedication to topping up your qualifications periodically throughout your career. This will ensure you can expect to command some of the higher wages within the greater HR landscape.
This thinking is backed up by the Deloitte research, which predicted that the impact of a postgraduate qualification on wages for HR professionals could be substantial.
It found that the knowledge and skills derived from education represents an increase in human or intellectual capital, leading to more productive workers who are financially rewarded for their increased efficiency.
The Deloitte report pointed out a recent survey conducted by the Australian Human Resources Institute which found that although almost 30 per cent of its members already hold a master's degree, over half of these HR professionals believe that they will need to pursue further education to prepare for future changes in the workplace environment.
The report also reveals that a combination of relevant industry experience and the completion of further postgraduate study can facilitate future career development and assist in accelerated progression in the human resources area across a diverse range of industries, such as health, construction, law, government and engineering.
---
Learn more about the benefits of online study by reaching out to our team on 1300 701 171.