How do online postgraduate students get the support they need to succeed?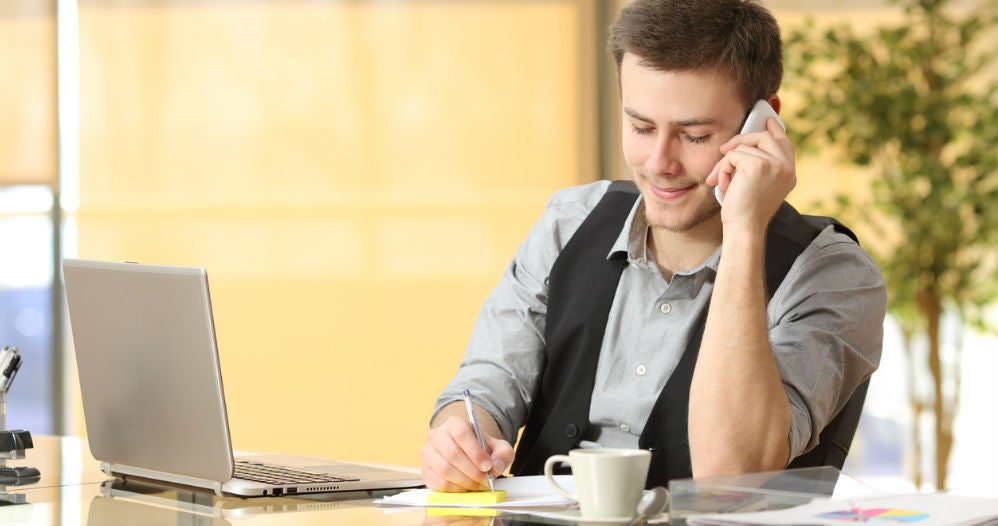 In today's fast-paced world, more postgraduate students are turning to online study to accelerate their careers.
Completing a postgraduate degree 100 per cent online means no need to relocate, take time off work or juggle family commitments around an inflexible lecture timetable. Online study allows you to fit study into the rest of your life, giving you the skills you need without making countless compromises.
Yet as a busy professional, you may wonder how you'll navigate an online degree and stay on-track with coursework and assessments. The right support can take this stress away, giving you the help you need, as well as the ongoing motivation to complete your degree and achieve your study goals.
Individualised support for online postgraduate students
At RMIT, we understand the importance of readily accessible support, tailored to our students' individual needs. That's why we assign a Student Support Advisor to every postgraduate student. When you study online, your Student Support Advisor will provide the personalised guidance and support you need, when you need it.
"As a Student Support Advisor, our main focus is to bring all the support of a strong university community directly to each student," explains RMIT Student Support Advisor, Hemal Mehta.
"No matter where you are located in the world, or what time of the day you choose to study, we are available – by email or phone – to answer questions and provide information and guidance."
"From advising on subject selection each semester to helping you to tailor your study plan to your external circumstances to helping you meet assessment deadlines, we keep in touch with you and provide relevant support throughout the entirety of your degree."
What kind of support will you receive from your Student Support Advisor?
Your personal Student Support Advisor's role is to assist you throughout your postgraduate study. He or she may:
Assist you to identify and plan your goals and study pathway
Provide unit enrolment guidance and advice
Provide administrative reminders that help keep you on track, including upcoming assessment deadlines
Provide accurate information on FEE-HELP
Assist you to access university resources
Provide assistance to navigate RMIT's user-friendly online learning environment.
"Online study is generally a completely new experience for many postgraduate students. As a Student Support Advisor our aim is to ensure the experience is as seamless and rewarding as possible," explains Hemal.
Tailoring online study to your personal circumstances
"As Student Success Advisors, we are your partners throughout your postgraduate degree," says Jane. "We know that every student's circumstances are different, so whether you're trying to balance study with parenting, fitting your degree in around full-time work or need to modify your program to manage an unforeseen personal event, we can assist."
"We look out for you, smoothing your road to postgraduate study success."
With the right support network in place, achieving your postgraduate degree online could be simpler that you thought.
Discover more about RMIT's high-quality online postgraduate programs or speak to one of our helpful Student Enrolment Advisors today on 1300 701 171.