Best Global Brands 2016 Rankings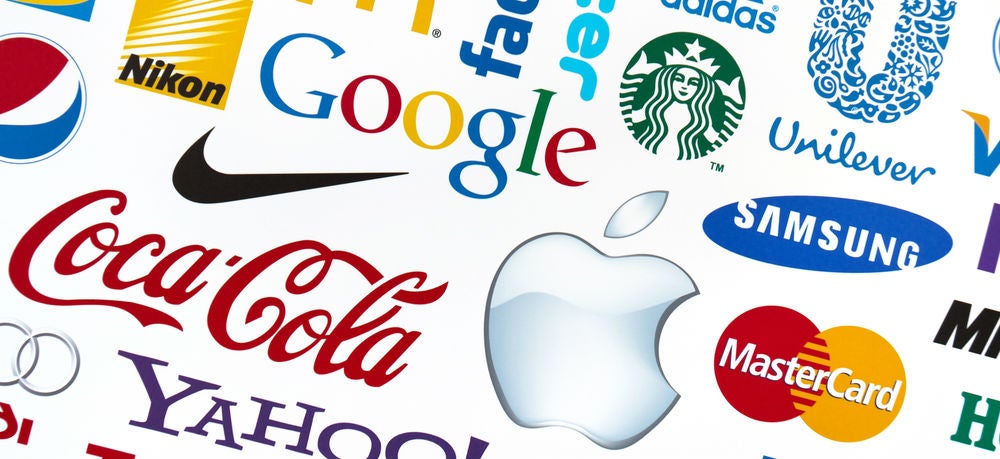 The 2016 Best Global Brands rankings have been released and as expected, there are some obvious big names featured on the Top 100 list. Interbrand's yearly report details the growth and influence of each brand represented on the list. It analyses what each brand is 'contributing to business growth today, together with a roadmap of activities to ensure that it is delivering even further growth tomorrow.'
According to Interbrand, for a brand to be considered for the ranking list, it must be 'truly global, having successfully transcended geographic and cultural boundaries. It will have expanded across the established economic centers of the world and entered the major growth markets.' This criteria means that most of the brands ranked are huge conglomerates or globalised enterprises, however, there is much to be learned from these dominating powerhouses in terms of their growth strategy.
So, who are the top five brands of 2016 for growth? You might be surprised.
Apple
No surprises here. Apple is universally considered the best brand in the land, led by the legacy of founder Steve Jobs and propelled forward through savvy releases, sleek and intuitive design, and general brand hype among consumers globally. The tech giant's brand value has grown by a further 5% in 2016, taking their brand value from US$170.276m in 2015 to US$178.119m this year. Their emergence as leaders in all things gadget and innovation has ensured they remain at the top of their game, and allowed them to strengthen their hold on the world of brand loyalty.
Google
The overlords of the internet have once again proven that they (almost) cannot be beaten when it comes to brand growth, recording a positive 11% growth to their brand value this year. Google has gone from tech startup, to leader in online search, to adjective ("i'll just Google it") to actually being the industry. Growing their brand worth from US$120.314m in 2015 to US$133.252m in 2016, Google has not just redefined online search, it has played an essential role in creating, innovating, disrupting and delivering it. Without Google, would online search exist as we know it?
Coca-Cola
It is trying times for the sugar drink industry, however Coca-Cola has managed to continue their dominance over the beverage market. Despite a recorded negative brand value growth of -7% in 2016, their value still sits at US$73.102m, which can largely be attributed to high profile sponsorship deals and existing brand awareness. It peaked in 2014 with a recorded brand value of US$81.563m but the question remains; for how long can the soda giant remain atop of the industry in a world which places ever-more scrutiny on the health ramifications of its product range?
Microsoft
Not to be totally outdone by its rivals at Apple, Microsoft saw a positive brand value growth of 8% in 2016, taking their recorded brand value from US$67.670m in 2015 to US$72.795m this year. Microsoft has been experiencing a brand value boom in recent years, steadily rising from 2012 year-on-year. With growing strengths in the smartphone market to enhanced software offerings for PC users and business solutions, it seems a little healthy competition is exactly what this brand ordered.
Toyota
Breaking the mould of tech dominance in the top 10, Toyota has come in a surprising fifth place with a positive brand value growth of 9%. Their brand value has risen from US$49.048m in 2015 to US$53.580m in 2016, and has been growing steadily since 2010 year-on-year. One of the leaders in clean energy consumption through their hybrid Prius fleet, is this a trend an increasingly environmentally conscious public will continue to follow? The mid-range car makers have come in streets ahead of their more luxurious competition, being the only other car manufacturer featured in the top 20 being Mercedes-Benz, coming in at eighteenth position.
Biggest growth spurt of 2016?
Facebook
Yes, that's right—the content sharing platform that actually owns near 0% of its shared content has experienced the biggest jump in 2016, with a massive 48% growth recorded. Coming in fifteenth spot overall on the list, Facebook has shown huge strides since going public in 2012. However, the question remains; for how long can the godfather of social networking remain relevant in a growing market of millennials and Gen-Zers opting for micro-content sharing platforms, such as SnapChat and Kik?
If you would like to hone your brand marketing skills, RMIT University is now offering its Master of Marketing degree 100% online. Learn from industry-leading academics to help advance your marketing career. To learn more, speak to an admissions manager today on 1300 701 171.