Why being 'networked' is essential in the digital age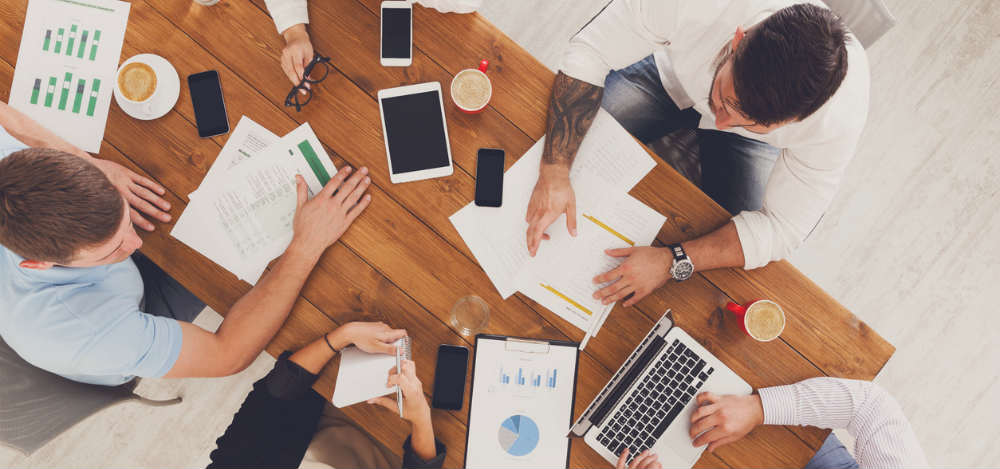 The business world has jumped into the digital age with heady abandon. Companies across the world are embracing new developments in technology to assist them with every facet of their processes. Competition is fiercer than ever, as teams race to be the most efficient and the most productive.
TaskReports highlights that 'as we move into the networked age, the best companies are shifting to compete on a new competitive dimension: time.' This isn't just limited to delivering projects on time. Companies are also endeavouring to innovate before their competitors and realise new gaps in the market.
These goals are greatly assisted by project managers and teams that possess networked digital skills—that is, digital skills that are versatile and can be applied to many situations at the drop of a hat. Teams with adaptable skills are able to familiarise themselves with new technologies quickly, which enables them to implement new processes ahead of the curve.
Digital skills also lend themselves directly to more efficient competition when applied to the growing use of collaboration software. In particular, cloud-based management is growing in popularity, as project managers implement it to communicate with both client and team in real time. Without the delay of waiting hours or days for responses and confirmation, teams can work more efficiently, and ultimately produce more in less time.
Adopting these forms of digital management allows for increased communication—always desirable in a project with several key players. Project managers and team members who possess the digital skills necessary to quickly and effectively communicate online will not often find themselves floundering when a task throws a curveball, or when a stakeholder demands an update. Indeed, having a team with strong digital capabilities can ensure that the client is updated regularly and efficiently. This eliminates much of the need to waste time in meetings or on long planning phone calls. When companies fully integrate digital communication software, it leads to significant uptakes in both internal and external efficiency.
This also allows teams to work more autonomously. If both manager and team are up to date on the workings of their collaboration and communication software, individuals can be managed from anywhere in the world. This promotes flexible working environments, which often lead to increased efficiency. Teams flourish when they are given the responsibility to complete their tasks without constant observation.
It is not enough for project managers to pursue individuals who possess these skills. Managers must also stress the importance of continued learning and development. Teams who lack the appropriate digital skills will find communication is unwieldy, processes take longer and the project ultimately costs more, as efficiency is lost. Managers who themselves lack digital awareness may find themselves losing track of their team, or even their project.
Project management, in particular, requires a wide array of skills that need to be constantly honed. Holding versatile digital network skills, knowing how to implement them for management purposes, and cultivating a strong, digitally-minded team, are just a few of the skills needed to deliver an outstanding project.
Online postgraduate study is an ideal way in which project managers can feed their desire for continued learning while they continue to contribute to their workplace. Learn more about our postgraduate programs in project management by contacting our Enrolment team on 1300 701 171. We also offer a graduate certificate in project management.