How to become the C-Suite Executive you want to be
Success: it's what drives you. Except that what 'success' means for you is probably very different to what it meant to the C-suite executives of 20 years ago. 
Back then, being successful was often just about being wealthy. But for many people now, this old version of success no longer resonates, especially in light of current global economic, social and environmental challenges.
Today, we've reimagined success. It no longer hinges on just power, possessions and prestige. We now recognise that 'being successful' can mean living your purpose, standing by your principles and being a force for good in life and business. 
Achieving this modern version of success is part of what makes becoming a CEO so appealing. As a CEO, you have the opportunity to make a positive, meaningful impact on the world around you.
And perhaps, one of the best ways to become the successful CEO or C-suite executive you want to be is to become a great leader.  
"With the flatter management structures of modern organisations, being seen as somebody who can lead is really about developing your personal leadership capability and then being recognised for it," says Dr Kevin Argus, MBA Program Manager and Senior Lecturer in Design Thinking and Marketing at RMIT Online. 
The first step to becoming a better leader and manager is understanding what good leadership looks like. In a business world now defined by new technologies, capabilities and assumptions, has the foundation of great leadership changed?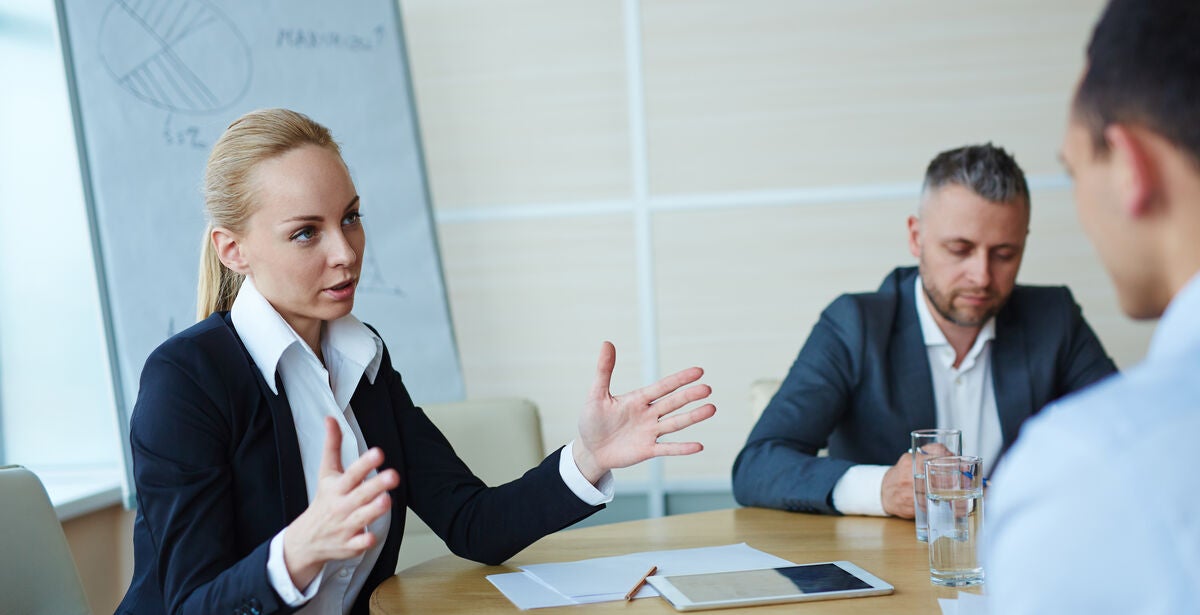 What makes a good leader? 
Perhaps the best way to answer the question of what makes a leader 'good' is to consider what makes a 'bad' leader. We've all experienced bad leadership at some point in our careers. It could have been an overconfident (but under-competent) leader. Or maybe it was a manager who failed to value you as an employee. 
Whatever the type of poor leadership displayed, the end results tend to be the same. Research demonstrates that poor leadership is associated with negative employee outcomes like: 
greater emotional exhaustion 
less job satisfaction 
poorer work performance
work-related conflicts happening at home
It's important to make it clear that just because someone is a 'bad leader' doesn't mean they're automatically a 'bad person'. They might be well-intentioned, but lack the skills to lead effectively in modern-day organisations.
"In the past, leadership was all about cost-based, cost-driven efficiency and productivity," Dr Argus says. "But that turned out to be an economic myth that actually leads to poorer system-wide outcomes." 
Instead, he says that good leadership is about how well you manage complexity and diversity in a constantly changing environment, irrespective of industry. "It's about reimagining better leadership for a better world," he adds.
According to Dr Argus, a good leader will often embody the following five attributes.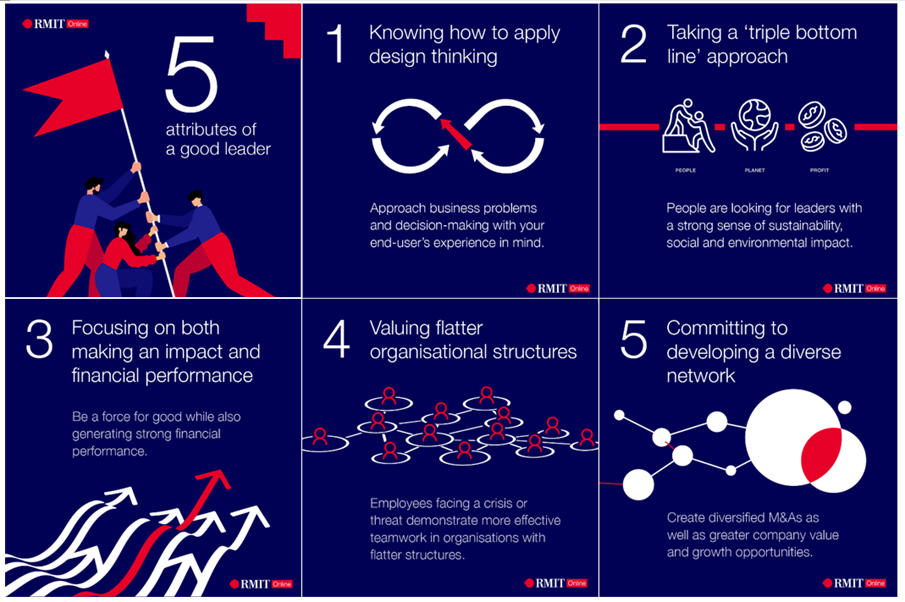 1. Knowing how to apply design thinking
Design thinking is a methodology that allows you to approach business problems and decision-making with your end-user's experience in mind. It's part of what makes good leaders become great.
 "This way of thinking involves human-centred design. It's based on conducting deep research to ensure you understand all of the stakeholders that you affect," Dr Argus says.
Ultimately, design thinking is an essential component of leadership because it can lead to greater company performance. Research by McKinsey and Company shows that companies skilled in design have a revenue and shareholder growth rate almost double that of their industry competitors. 
2. Taking a 'triple bottom line' approach
"People are looking for leaders with a strong sense of sustainability, social and environmental impact," Dr Argus says. "We call this a 'triple bottom line' approach."
Research demonstrates that taking a triple bottom line approach can give your company a competitive advantage. It's a way of doing business that can have a positive impact on the planet, people and profit. 
3. Valuing flatter organisational structures
"We're moving away from linear bureaucratic structures," explains Dr Argus. "Instead, we're reimagining and enriching both culture and mindset in much flatter structures."
When employees face a crisis or threat, research suggests that those working for organisations with flatter structures demonstrate more effective teamwork than those in more defined, hierarchical structures. 
4. Focusing on both making an impact and financial performance
The ongoing success of organisations like Patagonia, Thankyou Group and Bank Australia demonstrates that it's possible to be a force for good while also generating strong financial performance. The even-better news is that this type of business mindset is starting to appeal to more and more people.
Dr Argus says he's worked with several MBA students who run successful social enterprises. "A lot of Millennials and Gen Z folk will say that it's not only about the income but the impact. That's a very different mindset to the traditional one." 
5. Committing to developing a diverse network 
Research has found that CEOs with more diverse social networks can create:
greater company value and growth opportunities
better corporate innovation
more diversified mergers and acquisitions
One of the significant benefits of doing an MBA is that you can network with a diverse community of aspiring leaders. "That network later becomes really important," adds Dr Argus. "Not in that old-school way, but instead in a way that looks forward with opportunity."
Why is good leadership important?
Higher rates of staff retention
Good leadership can directly impact company performance. Researchers at Deloitte Australia found that teams who work for inclusive leaders are 17 per cent more likely to report that they're high performing. In this study, researchers define 'inclusive leaders' as those who treated all team members fairly and with respect.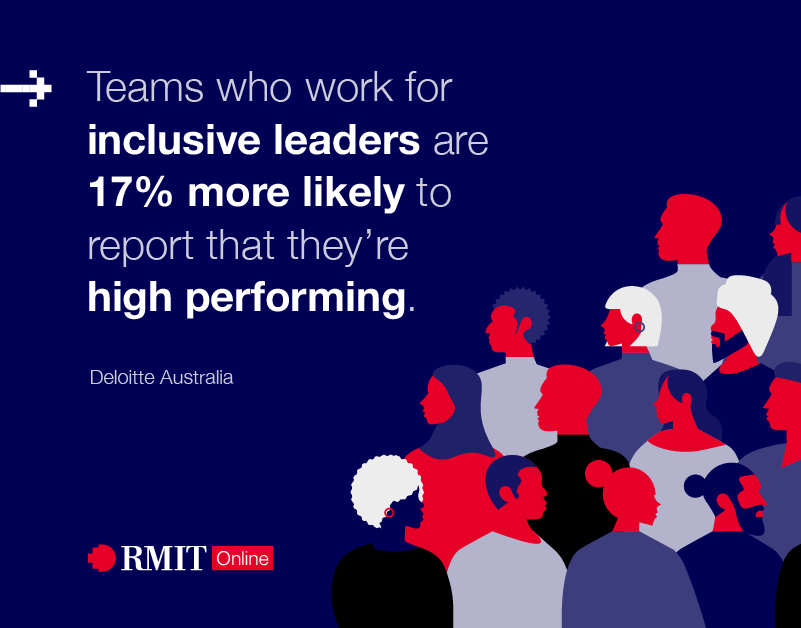 Ability to keep up with, or outpace, competitors
Given the uncertainty and rapid pace of change in the modern business world, good leadership is becoming an even more essential ingredient for successful organisations. So it's not surprising that research undertaken by the Graduate Management Admission Council has seen demand soaring for graduate business degrees like MBAs. 
In the face of disruption, uncertainty and non-stop change, work as we know it is evolving and businesses are evolving with it. In response, business schools have had to adapt to leaders' needs to upgrade their skills to meet the demands of a business environment where rapid change is the norm.
Greater diversity in the workplace
The need for leaders from different segments of society is also growing. "Gender diversity is important," says Dr Argus, reflecting on a second Graduate Management Admission Council report that shows women were underrepresented in business schools worldwide. 
The report concludes that, in the US at least, schools could do more to see equal representation by race and background as well. Meanwhile here in Australia, an MBA is still a great pathway towards equality if you want to become a female CEO.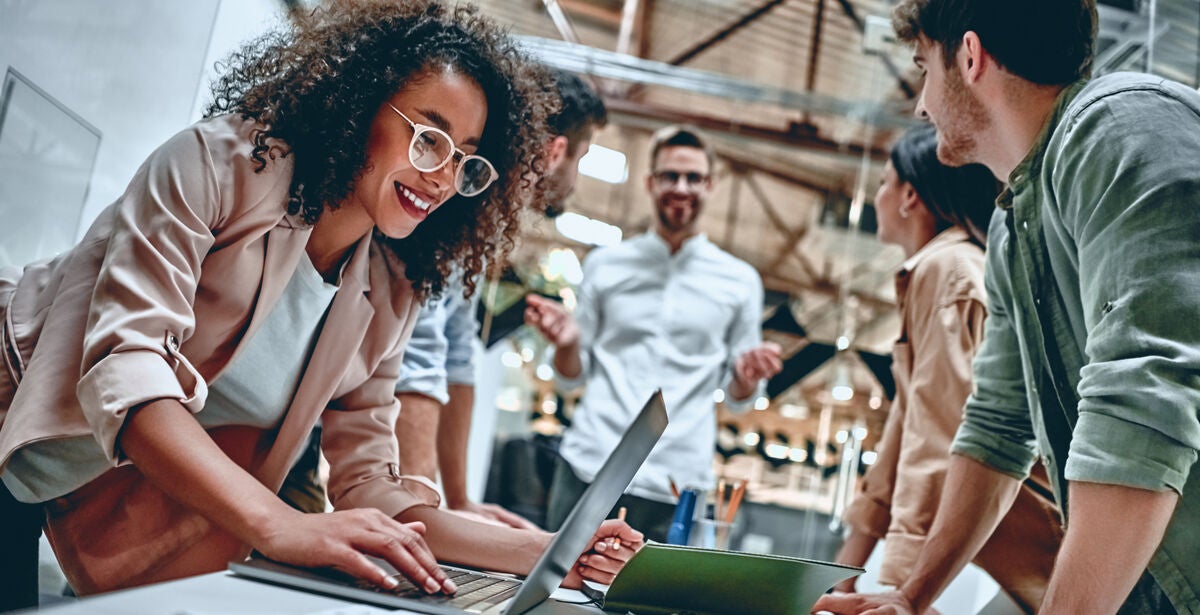 How an MBA can enhance your CEO career path 
So you know why great CEO and C-suite leadership is so important. And you know the attributes that make a successful leader. But you might have questions about what you need to do on your career path to becoming a CEO or C-suite executive. 
For example, you might be wondering if the best degree to become a CEO is different from the best qualification to become a CFO. 
We think the answer is no: the best degree for both roles is an MBA. To understand why, see our in-depth guide to what, exactly, an MBA degree teaches you. Or, to help you decide whether an MBA is right for you, let's take a look at some of the frequently asked questions. 
Is an MBA worth it?
Some ask whether an MBA is still relevant – whether it's still the best way to become a better leader and manager. While this may still be up for debate, in 2019, 54 per cent of Fortune 100 CEOs held a graduate degree, and 59% of those graduate degrees were MBAs.
Can you become a CEO without an MBA?
The answer is yes, but the real question is whether you'll develop the leadership skills to be fully equipped for the role without one.
That's because an MBA is for now and the future. It prepares you for leadership in today's environment, while equipping you to anticipate and respond to challenges and opportunities in tomorrow's business world. 
Is an MBA possible with a less-traditional education?
The good news is that an MBA is an option even if you haven't completed an undergraduate business degree, or completed any kind of bachelors degree at all. Yes, it's possible to complete an MBA without a bachelors degree. 
So if you have a non-business bachelors degree or simply relevant work experience, you can start off with a Graduate Certificate in Business Administration. From there, you can join the MBA program. 
This journey might be ideal if you started your career as an employee, and now want to become an effective leader at a higher level.
And as for being too old or too young to study for an MBA, Dr Argus says age doesn't matter. "We have many students, especially women, who are between 28 and 34. They've often worked for a few years, and are now looking for that step up," he says. "But we also have people who are 40 or 50."
Do you want to lead the future workforce?
Do you want to think differently, incite change or visualise and actualise an entirely different future in a way that a traditional MBA graduate just can't?
Learn more about RMIT Online's Master of Business Administration. Visit the website or call 1300 701 171.