What does an MBA degree teach you?
An MBA (Master of Business Administration) is a degree that provides you with the business and leadership abilities to thrive in a world of non-stop change. MBA degrees teach you all aspects of business, with a focus on leadership and strategic decision-making skills. 
People decide to do MBAs for a variety of reasons. You might be looking to change careers or industries, grow into a senior leadership position, or even start your own social enterprise. 
That's what makes doing an MBA so worthwhile and relevant: it opens up endless possibilities for you to design your own future. 
What exactly will I learn in an MBA?
Good leaders and managers need to confidently embrace change. They also need to creatively solve problems and communicate authentically to generate credibility and trust. Getting to this point on practical experience alone can take many years on the job. 
Completing an MBA degree, on the other hand, teaches you these skills. As a result, it can significantly accelerate your career path. 
What you'll learn in an MBA are the contemporary leadership skills that employers are looking for. According to a 2020 research by the Graduate Management Admission Council, recruiters from Fortune 100 companies value business school graduates with five key skills.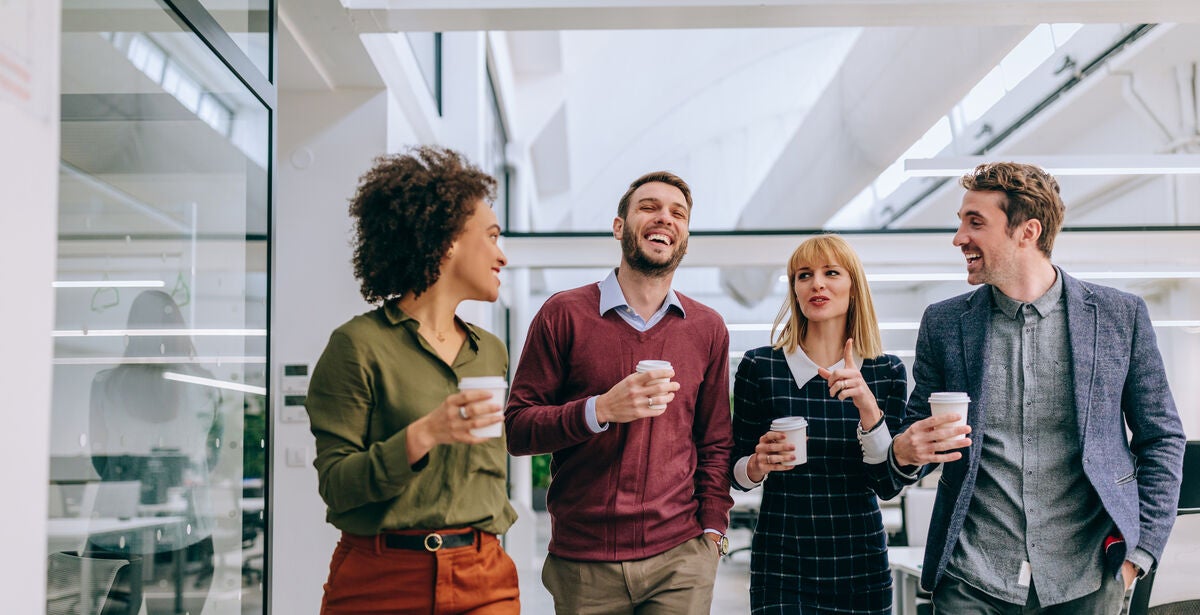 1. Strategic thinking
Big business and social enterprise both need leaders who can think and plan strategically. A survey of more than 6,000 executives by PwC's Strategy& consulting team has found that companies that devote time and energy to strategy tend to outperform their competitors. 
According to the survey, strategic leaders are often forward-thinking, purposeful and will prioritise the following three dimensions: 
the company's way to play or the value it is creating for customers 
the capabilities that are required to create value
the products and services it offers
2. Communication skills
Good leaders communicate well to inspire their teams, strengthen company culture and achieve their strategic vision. Communicating effectively relies on strong interpersonal skills. 
A report by the Economist Intelligence Unit indicates that poor communication can result in:
project delays or incomplete projects
low employee morale
missed performance goals
lost sales
3. Versatility
Senior executives surveyed in Accenture's global study in 2020 said that they expect 15 per cent of jobs to be fully automated in the next five years and 29 per cent to be augmented by artificial intelligence (AI). 
As such, Accenture recommends that companies target versatile talent as a way of future-proofing their workforce. They also state that companies "play a critical role in finding and attracting leaders capable of charting a new course". 
4. The ability to navigate technological disruption
Technological change will continue to be one of the biggest disruptors to both work and society as we know it. Senior managers need to be able to help organisations adapt, and be ahead of the curve in anticipating, and being early adopters of, new technology. 
5. Innovative thinking
Innovation is a buzzword for all the right reasons. Leaders who can think innovatively are highly sought after because companies that get innovation right tend to outperform their competitors. 
Research by McKinsey and Company found that companies that excel at innovation can generate 2.4 times higher economic profit than their less innovative counterparts. 
Learning for the future of work
Any good MBA will teach you the five skills discussed above, but the best MBA programs go further to truly prepare you to lead the future of business. 
For example, we've reimagined the RMIT Online MBA program to incorporate design thinking methodologies as its cornerstone. At the same time, we've integrated the latest advances in technology, digital trends and authentic leadership to provoke new ways of thinking and problem-solving.
"Design thinking is human-centred design," says Dr Kevin Argus, MBA Program Manager and Senior Lecturer in Design Thinking and Marketing at RMIT Online. "It teaches you how to approach business problems and decision-making with the user or human experience as central. Design thinking involves conducting deep research to ensure you understand all of the stakeholders that you affect."
Learning beyond the coursework
The benefits of doing an MBA also extend beyond the curriculum. They include the valuable social networks that you can build while completing your studies. 
"There's this great sense that if you've done an MBA, not only have you had particular learnings, but you've networked with a diverse community of aspiring leaders," says Dr Argus. "That network later becomes really important … not in that old-school way, but instead in a way that looks forward with opportunity."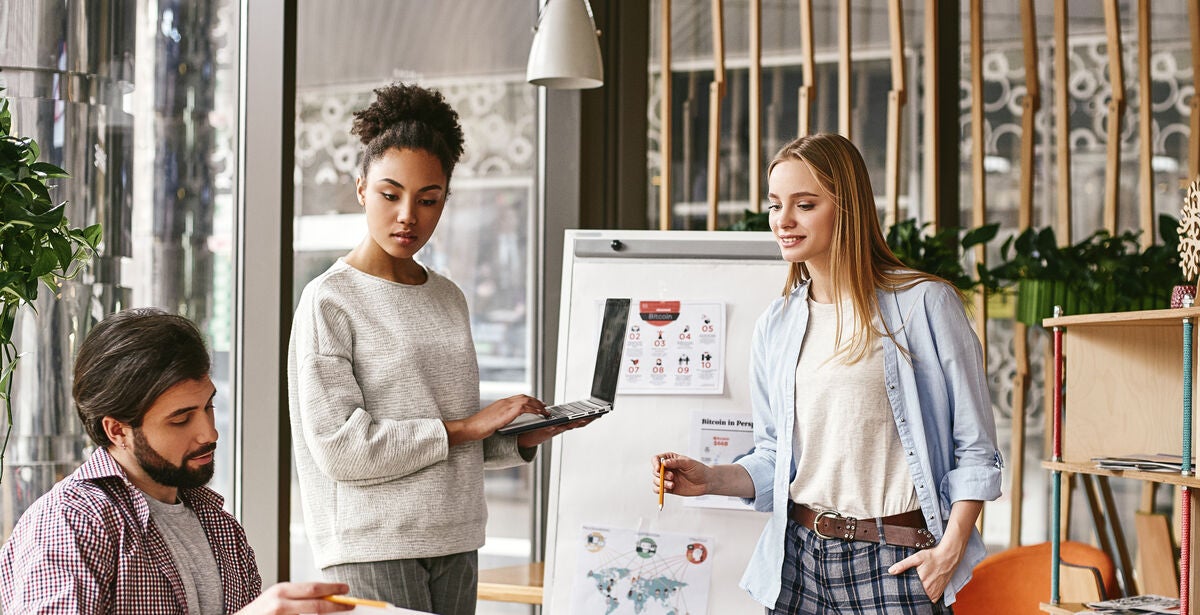 What's the structure of an MBA? 
MBA programs in Australia typically include various core and elective courses that you complete over 1–2 years of full-time study. You'll normally complete core subjects in the first half of a program before doing specialised elective courses in the second half.
In terms of what areas you can get your MBA in, specialisations are available for most industries, including the not-for-profit space. Generally, the type of specialisation you choose acts as a signal to attract suitable future employers, business partners or startup investors when you finish your MBA. 
The best MBA program curriculum provides an ideal mix of:
theoretical and practical learning
individual and group learning
hard and soft skills
development of thinking and communication
real-world projects and business simulations
Traditional MBA programs tend to focus on case studies of large corporations as their primary learning foundations. The problem is that by the time the curriculum incorporates these case studies, they've often become outdated.
More innovative programs such as our MBA focus on giving you the opportunity to work on practical, real-life projects and business simulations. Not only will this approach build your technical expertise, but it will also help you develop valuable interpersonal, teamwork and problem-solving skills.
"We know students want real industry engagement," says Dr Argus. "And they want peer-to-peer engagement in terms of networking." 
RMIT Online's globally recognised MBA features a course list of eight core courses and four minor courses picked from one or more minor groups.
The core courses are:
Design Thinking for Business
Leadership & Management
Marketing for Managers
Financial Analytics for Managerial Decisions
Management of Technology and Innovation
Strategy
Business Data Analytics
Business Consulting
You can then individualise your learning journey by choosing between electives from four minor areas:
Design Thinking
Technology and Innovation
Leadership
Project Management
Unlike more traditional MBAs in Australia, our minor areas allow you to tailor your degree to an area you're passionate about and grow your leadership capabilities there.
"People are looking to lead with a focus on sustainability to make positive social and environmental impacts," says Dr Argus. "RMIT Online's MBA will help you develop the skills and capability to make a difference."
Design thinking skills are critical when your goal is to lead a business that positively impacts people, the planet and profit. "Design thinking capability gives you the skills and processes to be able to think differently. It helps you to reimagine possibilities within organisations and how they solve problems," Dr Argus adds. 
Technology and innovation are also crucial to organisational success in an environment where volatility, uncertainty and complexity are part of the norm. 
Our MBA program helps you develop future-focused leadership capabilities by leveraging the university's strengths in technology, innovation and design. These skills are a must in an age of digital disruption and rapid change.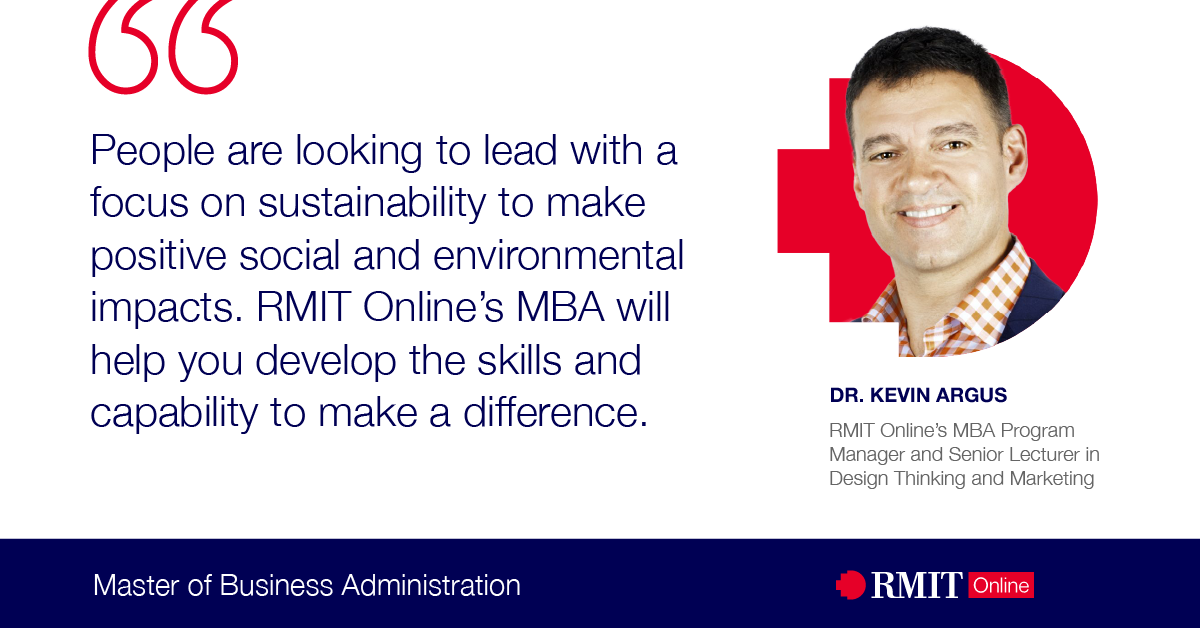 How to choose the best MBA for you
According to the Graduate Management Admission Council, more than 40 institutions offer over 80 different MBA programs across Australia. Add in the choice of doing your masters degree in business administration or business management, and you might wonder which degree is better for you.
The answer is that while both degree programs help prepare you for management and leadership positions, the coursework for each caters to different levels of career experience.
For example, the Master in Management (MIM) program is designed for people with less career experience to help them launch their business careers. The coursework has a stronger focus on management theory and fundamentals compared with an MBA. 
In contrast, MBA programs are specifically designed for experienced professionals to accelerate their career progression into higher-level positions with more responsibility and organisation-wide influence. The coursework focuses less on theory and more on practical, real-life projects and simulations. 
Once you work out which program is best suited to you, the next step is to decide on a university. Some critical factors to consider include:
University rankings, reputation and educational quality: Australian universities have a strong reputation for educational quality and rank highly among world universities. In fact, RMIT rankings continue to climb rapidly in global rankings, with "growing esteem as a global university."

Content focus and networking opportunities: Compare the content focus of traditional MBA programs with more innovative, future-focused programs to decide which aligns more closely with your desired career path. The program's content focus also influences the type of people you'll be networking with during your studies.

Institution size: While the size of an institution isn't necessarily a measure of its quality, larger universities continue to attract higher student numbers. Factor this into your decision, as it may influence your networking opportunities.

Course delivery mode options: Universities can offer MBA programs either online or in face-to-face delivery modes. A 2021 analysis of the Australian Government's higher education enrolment statistics has revealed that most Australian MBA students are choosing online programs.

Tuition fees: Based on the 2021 start dates, MBA tuition fees vary in Australia, from $33,048–$89,500.
Get a globally recognised MBA that's evolved for the future of work 
We've designed our RMIT Online MBA to provide you with the business and leadership skills you need to lead businesses effectively in a rapidly changing world. 
You can thrive in a new world with a new kind of MBA. 
Learn more about RMIT Online's Master of Business Administration. Visit the website or call 1300 701 171.