Is an MBA still relevant in today's business world?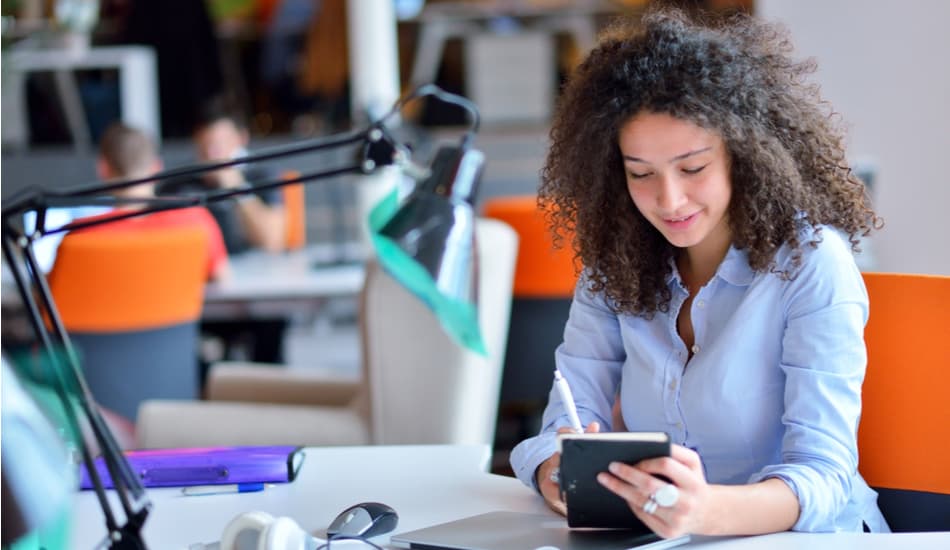 Many wonder whether studying for an MBA will help to climb the corporate ladder, land a bigger pay packet or secure a plum role overseas.
And while the study is admittedly a significant expense, there is no denying the long term investment of the program. MBA graduates are leading some of the best-recognised brands and companies in Australia.
An MBA helped Matt Comyn land the role of managing director and CEO of the Commonwealth Bank. And the CEO of iconic Australian retailer David Jones, Ian Moir, also holds an MBA in economics. Even the star of ABC's The Gruen Series and CEO of advertising agency Leo Burnett, Todd Sampson, has an MBA under his belt.
The fact is there's no shortage of applicants to any of the leading MBA schools in Australia, and some candidates are being turned away so that the best and the brightest secure this top tier learning opportunity. 
Solve real-world problems
It's hardly surprising MBAs remain popular. The world's best organisations are seeking creative thinkers, collaborators and problem solvers. They look for leaders with empathy and the ability to approach real-world problems using human-centred design.
Organisations are all too aware of the skills needed for the future. As they work to navigate the complexities of the global economy and agile management, many require the skills and expertise of MBA graduates to ensure they're well equipped to face these challenges head on.
MBAs will prepare you for the uncertainty of businesses of the future. According to futurist and strategic business and technology advisor Bernard Marr, we need specific skills to survive in the business world of tomorrow. 
An MBA can also boost your salary packet, with employers willing to pay premiums to secure MBA graduates. The latest Corporate Recruiters Survey reveals that 81 per cent of responding companies reported plans to hire recent MBA graduates in 2018, compared with 70 per cent that hired them in 2017. 
Companies crave graduates
The survey also reveals that while larger companies were more likely to have MBA hiring plans in 2018 than smaller companies, startups recorded the largest increase between their 2017 actual hiring rate (55%) and 2018 projected hiring rate (77%). 
The report was published by the Graduate Management Admissions Council, which is a global, non-profit association of more than 200 leading graduate business schools.
According to MBA News Australia, Australia's location provides one of its key points of difference and the best opportunity for growth into the future. Our proximity to Asia has resulted in strong economic ties and increasingly strong political relations. Business schools have been quick to forge new relationships with local businesses at the forefront of Asia's economic growth.
The publication also lists several key statistics that demonstrate that MBAs have by no means fallen out of favour in Australia.  
It reveals that: 
More than 30 different universities offer an MBA degree
More than 20,000 students were completing an MBA in 2013
That there are more than 60 different MBA courses available in Australia
That the cost of an MBA in Australia is highly competitive with European and US schools, ranging in price from $AU75,000 and $AU90,000.
Enrich your career
One of the leading MBA educators is RMIT University, which is ranked number six in the Asia-Pacific region for graduate employment rate, according to official rankings by subject published in 2018.
RMIT's redesigned Master of Business Administration, made for a 4.0 world, offers businesses a one-stop-course to gain new skills in preparation for the future. RMIT Online's MBA isn't just about thinking different; it's about making different happen. The course will help you discover a distinctive culture of authentic, people-oriented and industry connected global learning. 
The program is structured to enrich your experience through innovative modes of delivery and contemporary approaches and developments relating to corporate leadership, offering valuable networking opportunities. 
Graduates can be employed across a diverse range of professional, commercial, industrial and not-for-profit organisations, or a range of industries. These could include health and science, public administration and safety, NGOs and non-profits or startups.
You will start your MBA journey by undertaking functional courses that introduce business concepts, followed by courses that draw upon the learning activities, experience and knowledge required to focus on strategy development. 
The courses featured in RMIT Online's MBA will set you on the path to business leadership and prepare you to thrive in a rapidly changing world.
Learn more about RMIT Online's MBA, made for industry 4.0 - Get in touch with our Enrolment team on 1300 701 171.