Is an MBA worth it in Australia?
Deciding to do an MBA is a big decision. It demands a lot of time and focus. So you have to weigh up whether you're at the right point in both your career and personal life to pursue study at this level. 
In fact, given the commitment, monetary investment and energy involved, you might be asking yourself whether an MBA is even worth doing in Australia right now. 
The evidence suggests that many Australians would say 'yes'. 
Certainly, there's no shortage of applicants to any of the leading MBA schools in Australia. High-ranking institutions are having to turn some candidates away so that the best and the brightest can secure this top-tier learning opportunity. 
That's not surprising when you consider that MBA graduates lead some of Australia's best-recognised brands and companies.
For example, Matt Comyn's MBA certainly didn't hinder him from becoming the CEO and Managing Director of the Commonwealth Bank. Meanwhile, the former CEO of The Westpac Group, Gail Kelly, whom Forbes listed in 2010 as the eighth most powerful woman in the world, also holds an MBA. Even the star of ABC's Gruen series and former CEO of advertising agency Leo Burnett, Todd Sampson, has an MBA under his belt.
In short, the potential long-term career benefits of investing in an MBA are high. But it's important to know what to expect before you enrol.
Why choose to do an MBA?
With so much free business education available online, you might wonder how  an MBA offers any value. In this case, the best answer to the 'Why MBA?' question is that postgraduate business qualifications are about far more than just the coursework. 
Yes, reading articles and watching videos online can help to increase your knowledge of a given topic. But if that's all you do to upskill, you'll miss out on some of the most valuable aspects of doing an MBA, such as:
Working on real-life projects and business simulations. These practical assignments do more than just enhance your technical expertise. They also help you to develop interpersonal, teamwork and problem-solving skills that are essential for your future career as a business leader.
Learning from experienced academics and key industry players. It's important to learn from experts who are current leaders in their field. You want people who are directly connected to today's business world, so you know that what you learn is up-to-date, practical and immediately applicable to your work.
Networking with a diverse community of aspiring leaders. "If you've done an MBA, the network you build becomes really important," says Dr Kevin Argus, MBA Program Manager and Senior Lecturer in Design Thinking and Marketing at RMIT Online. He adds that a network is valuable in a forward-looking way that creates future opportunity, rather than in the traditional, 'old boys network' kind of way.

The importance of less traditional leadership skills
However, perhaps the best part of what you can learn from an MBA is the contemporary leadership and business skills that employers are looking for. The world's best organisations are hungry for creative thinkers, collaborators and problem-solvers. They're seeking leaders with empathy and the ability to approach real-world problems using design thinking.
The best MBA programs help you to develop these skills by teaching you how to apply design thinking to approach business problems. This means you'll learn how to make leadership decisions with your end-user's experience firmly in mind. 
As an example, at RMIT Online, we've re-imagined our online MBA program with design thinking methodologies at its foundation. "Design thinking is human-centred design," says Dr Argus. "It involves conducting deep research to ensure you understand all of the stakeholders that you affect."
Today's leading organisations are all too aware that they need skills like design thinking to grow and innovate, both now and in the future. As they navigate the complexities of the global economy and agile management, many are also looking for leaders who can adapt to, and even optimise, new technologies.
At RMIT Online, we've leveraged the University's strengths in technology, innovation and design to create our online MBA program. We purpose-built the course for today's skills gaps, helping you to develop future-focused leadership capabilities in an age of digital disruption and rapid change.
Does an MBA increase your salary?
As well as adding a prestigious qualification to your business card, an MBA can significantly boost your salary packet. Today's employers are often willing to pay premiums to secure MBA graduates. 
While an MBA program in Australia can cost up to $90,000 depending on the institution, those with MBA qualifications can expect a significant salary increase. For example, RMIT Online's 2020 Student Experience Survey results showed that our MBA graduates' salaries increased by an average of 50 per cent. 
The survey covered the period from when the program began to three months after students completed their degree. It's reasonable to assume that as they gained more leadership experience, that figure would quickly rise even further.
Additionally, 80 per cent of the respondents in a 2021 global study of graduate business school students agreed that the overall value of a business degree is worth the cost. These survey results were published by the Graduate Management Admission Council, which is a global, non-profit association of more than 200 leading graduate business schools.
What can you do with an MBA?
Irrespective of your industry, an MBA can help to accelerate your career into management and leadership positions. In the latest Corporate Recruiters Survey, 91 per cent of responding recruiters said that they planned to hire recent MBA graduates in 2021. The majority of recruiters also agreed that:
Leaders in their organisation tend to have graduate business school education.
Business school graduates tend to have a fast track to upper-level positions in their organisation.
Employees with a graduate business school education tend to earn more than others.
For technology engineering students, more commonly known as BTech outside of Australia, the future looks bright for those who go on to study for an MBA degree. The 2021 Corporate Recruiters survey results indicate that technology sector growth is fueling more hiring of business school graduates. 
So the benefits of doing an MBA after your BTech definitely include maximising your appeal to corporate recruiters. 
Another element of what makes completing an MBA program so worthwhile is that it opens up endless possibilities for you to design your own future. The types of jobs for MBA graduates in Australia extend across a diverse range of professional, commercial, industrial and not-for-profit organisations. Just some of the industry sectors in which you could end up using your MBA include:
health and science
public administration and safety
NGOs and not-for-profits 
startups
According to Dr Argus, more and more students are also studying MBAs because they want to learn how to be a force for good in business.
"I've worked with a number of MBA students who run successful social enterprises," he says. "A lot of Millennials and Gen Z folk will say it's not only about the income but the impact. That's a very different mindset to the traditional business approach."
A significant benefit of doing an MBA with RMIT Online is that it gives you the opportunity to make a positive, meaningful impact on the world around you. 
For example, some students from RMIT Online's MBA program recently won the Social Traders Social Procurement Partnership of the Year Award 2020 in partnership with Ability Works, Transurban, Aurecon and Apricot Consulting. They provided marketing plan recommendations to create high-margin, meaningful work for those with a disability.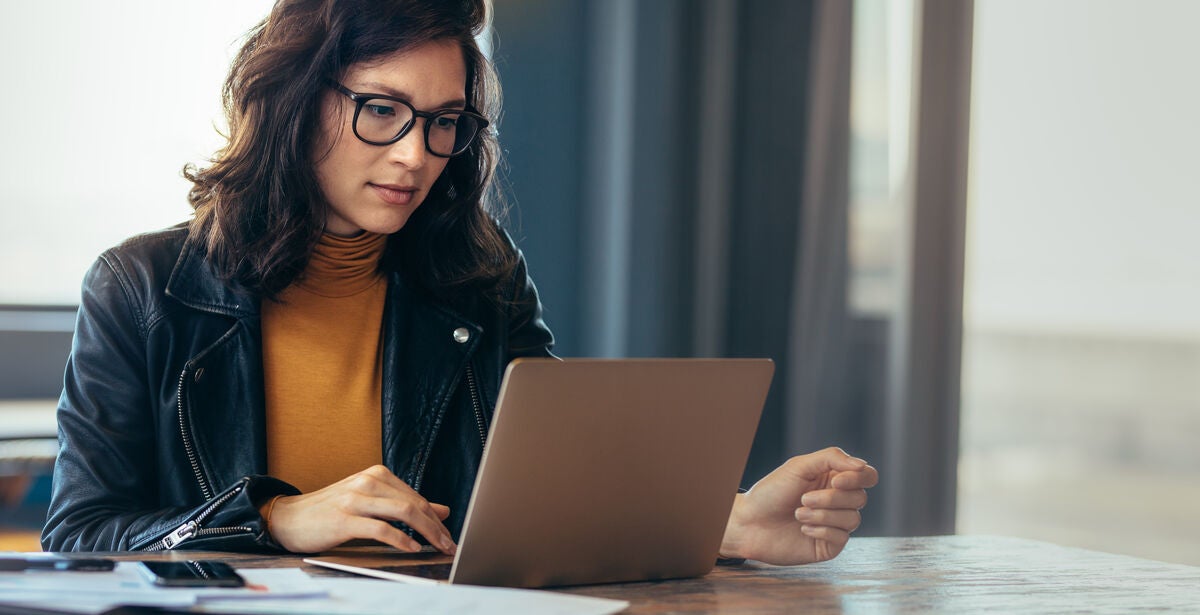 What you can expect from RMIT Online's MBA
The courses featured in RMIT Online's MBA will help your career by preparing you to thrive in a rapidly changing world. You'll also benefit from RMIT's rankings, which continue to excel across major and prestigious global ranking schemas. 
University rankings are important, as they can indicate the quality of the education you can expect. They can also often give you an idea of what your learning experience may be like. 
Beyond this, employers often use rankings to guide their recruiting efforts. As an example, RMIT University ranked first in Australia on the Graduate Employment Rate 2022.
In terms of your learning experience, we've designed the RMIT Online MBA program to help you discover a distinctive culture of authentic, people-oriented and industry-connected global learning. 
We've structured it to enrich your experience through innovative delivery modes and learnings of contemporary corporate leadership approaches and developments. And of course, it offers valuable networking opportunities. 
You'll start your MBA journey with functional courses that introduce business concepts. After that, your courses will provide the learning activities, experience and knowledge required to focus on strategy development. 
Using the latest online social learning tools, you'll be joining a vibrant professional community that learns and collaborates freely. 
Beyond this, you can complement your online learning with face-to-face industry networking sessions and student-driven meetups. Or, if personal choice or circumstances mean you want to do it all online, we'll make on-ground activities available virtually. 
Better yet, our new accelerated model helps you get ahead faster. Study six courses in a year and complete your MBA in two and a half years, even while you work. Or you can use this flexibility to shift your focus back on your work priorities or life needs, and lose less time than you would if you were studying a traditional, semester-based MBA. 
Either way, it's totally up to you.
Think differently with a new kind of MBA designed for impact
Learn how to make real, positive impacts on the world around you with RMIT Online's MBA. We've designed the program to provide you with the business and leadership skills you need to make a difference. 
Our online MBA has been built from the ground up to help you thrive in the future of business. 
Learn more about RMIT Online's Master of Business Administration. Visit the website or call 1300 701 171.