Traditional vs executive MBAs: What's the difference?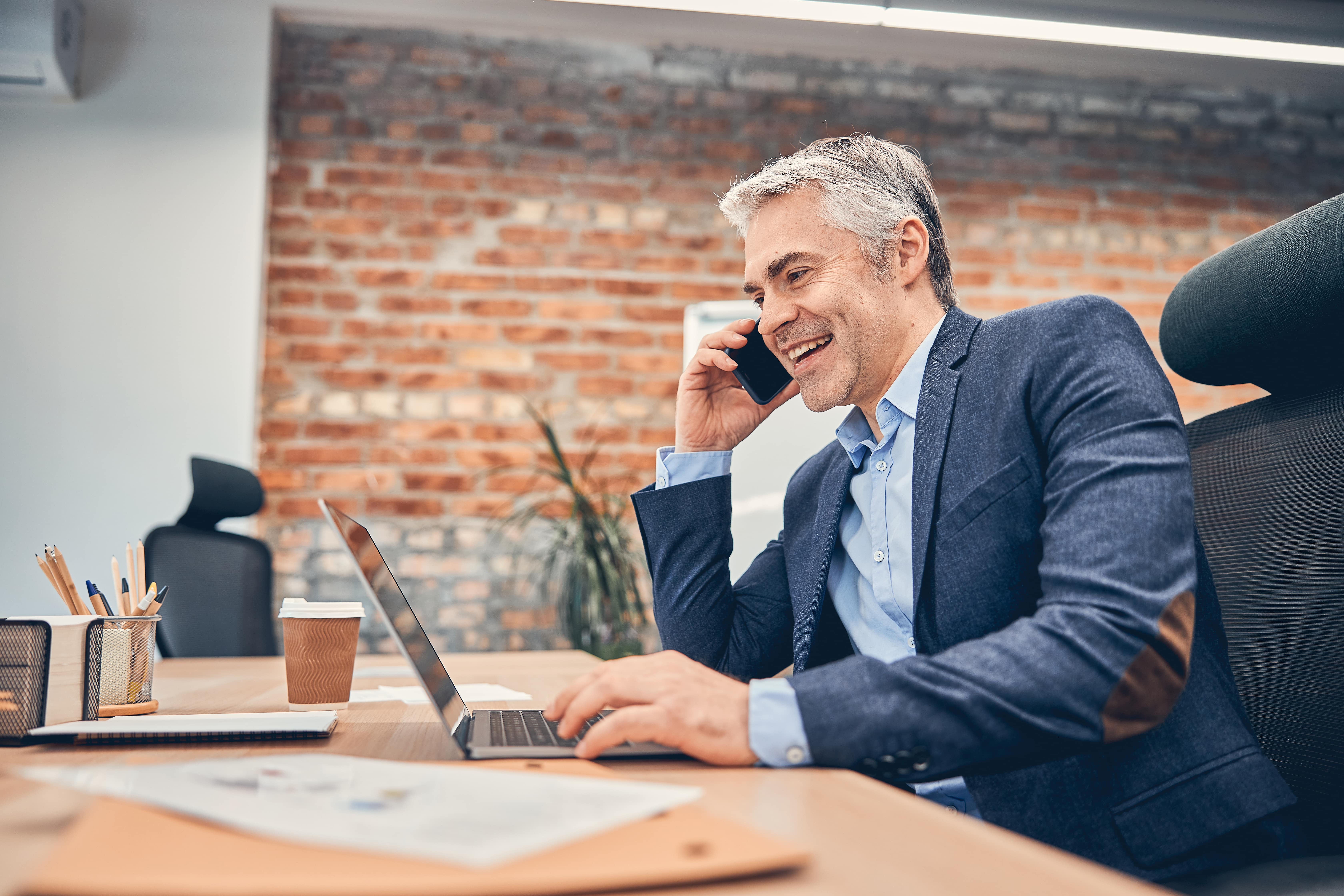 In a constantly changing business landscape, it's important to keep building up relevant business skills. An advanced business education can be a great way to upskill in your current position, pivot into a new position or industry or move into more senior leadership roles. It can also help future-proof your career by keeping you up to date on any current trends or markets.
Investing in a Master of Business Administration (MBA) or an Executive Master of Business Administration (EMBA) is an investment in your future self. The upshot of completing an MBA or an Executive MBA is the ability to match your ambition and professional goals with future prospects.
But how do you decide when it comes to an MBA vs. EMBA? Here are some key differences to help you decide.
What is an Executive Master of Business Administration?
Both MBAs and EMBAs can prepare students for business leadership and management positions, and some MBA programs have leadership minors or specilisations to help students pursue high-level roles. However, if you are already working in a management or executive position, an EMBA could be a great way to enhance your existing business expertise and leadership skills. This degree is aimed at professionals with long-term business experience, looking to reach more senior positions, including being a director or even entering the C-suite. 
An EMBA is also typically undertaken at night or on the weekend, as those studying the program are often simultaneously working in management roles. 
Difference between an EMBA vs MBA?
There are several other considerations when deciding whether to study an EMBA vs an MBA, such as course material, career development, salary figures and lifestyle. 
Coursework and focus areas
While MBAs normally provide a more well-rounded business education with specialisation opportunities, EMBAs focus more narrowly on leadership and skill development for seasoned business professionals. 
MBA
MBA candidates normally have no more than five years of work experience, so the degree focuses on all aspects of business – from marketing and financial analytics, project management and strategy, to design thinking and digital entrepreneurship. Students can usually choose minors or areas of specialisation to build expertise in specific focus areas. 
At RMIT Online, students taking an online MBA can choose from minors ranging from Technology and Innovation to Leadership and Project Management.
With coursework that covers current and emerging trends in topics such as technology, design thinking methodologies and data analytics, MBAs can prepare you to hit the ground running in the current business landscape. 
EMBA
The average EMBA student is 38 years old with 14 years of work experience and an average of nine years of management experience, according to the Executive MBA Council. This means that, aside from the academic benefits, students can strengthen their business networks by taking courses with other established business leaders and professionals. 
For this reason, the EMBA focuses less on minors and specialisations and more on leadership and personal skills development, such as analytical thinking and problem-solving skills, while also fostering a global mindset. It assumes that applicants are competent in the fundamentals of business. 
Entry requirements
MBAs and EMBAs are designed for students at different stages of their careers. As such, candidates for each are likely of varying ages with different levels of work experience.
MBA
MBAs normally require a relevant undergraduate degree, although some programs accept students who have graduate certificates in business or business administration. Some programs, such as RMIT Online, will also accept students with non-business backgrounds.
MBA programs may also have supplemental admissions requirements, such as a personal statement, minimum GPA or Graduate Management Admission Test (GMAT) score. 
EMBA
Because EMBAs are targeted toward established business professionals, they may have more requirements than a traditional MBA. On top of the standard MBA requirements, EMBA students will likely also need to meet work experience conditions, which normally means having a certain number of years of experience in a management role. 
Work-life balance
Juggling work, family and friends and other extracurricular activities can at times feel like you require an acrobatic flair. Adding the demands of study to that mix can make a substantial impact on your lifestyle while undertaking an MBA or EMBA. When choosing between the two qualifications, the key difference you need to consider is the pace and duration of the degrees.
MBA
A traditional MBA typically takes longer to complete – anywhere from 2–4 years. Many students studying for an MBA full-time will also find it hard to maintain a job. Most will quit their current jobs given the intensive schedules and demanding workloads. However, there are also flexible, employment-friendly MBAs that allow you to continue earning while you learn.
For example, RMIT Online's MBA is flexible and designed to help students graduate in as little as 2–2.7 years, part-time, meaning you can remain working in your current job without having to cut back on a stable income. You can also attend classes when they suit you and even factor in some spare time to take care of yourself, making you less susceptible to burnout. 
EMBA
An EMBA is typically a two-year program, although it may be shorter. The degree is designed for busy and ambitious executives who want to remain in their current positions while they sharpen their skills. As such, the classes are usually run part-time and have a more concentrated focus.
The fast-track nature of the degree means that the coursework generally fits into fewer days – whether during evenings, weekends or intensive weeks. It's ideal for executives who want to upskill or advance in their current positions but also want to enjoy time with their family and continue fulfilling their other commitments.
Salary potential
A graduate education is a financial investment. However, both degrees have a strong return on investment (ROI) and impressive salary potential.
MBA
MBA graduates earn an average median salary of $103,000, according to PayScale. Graduates from MBA programs also saw an average 28 per cent salary increase in 2019, according to data reported by The Australian Financial Review.
EMBA
The average median salary for EMBA graduates is $136,000, also according to PayScale. Additionally, EMBA graduates received an average 44 per cent salary increase in 2019, also per The Australian Financial Review.
How to decide between an EMBA and MBA
Deciding whether to study an EMBA vs MBA isn't always easy, especially if you don't immediately fit in one category or another. When making the ultimate decision, consider: 
your experience
your long-term goals
the time you have to invest
the pace and duration of the program
Future-proof your career with an MBA or EMBA
Earning an MBA or Executive MBA can help you increase your career prospects and boost your business and leadership skills. With RMIT Online's four minors in Design Thinking, Leadership, Project Management and Technology and Innovation, our MBA program allows you to tailor your degree to fit your interests. Explore the program and take your business career to the next level.
Recommended Readings
Meet the fastest growing industries in Australia for 2022
How to become the C-suite executive you want to be