The importance of business ethics
One of the classic tests for business ethics is to ask yourself, "Would I be embarrassed if my actions were reported on the front page of the newspaper?" Unfortunately, there aren't many newspapers left to give that hypothetical question much weight. But in the same way that technology has disrupted the newspaper industry, business ethics is experiencing greater challenges in the digital world. A more appropriate ethics test these days would be to ask yourself, "Would I be embarrassed if my actions were the first result in any internet search related to me, my business or my colleagues?"
The advantage of network effects is that your search result would appear in even more search results – and live forever on the internet. So, it's fair to say that business ethics are more important than ever.
Let's look at the key areas of business that highlight the importance of business ethics.
Ethics in leadership
We are experiencing an increased focus on ethics in leadership that escalates with every industrial disaster, data breach and whistle-blower leak.
The Australian Competition and Consumer Commission (ACCC) has recently released its final report from the Digital Platforms Inquiry. The inquiry looked at "the effect that digital search engines, social media platforms and other digital content aggregation platforms have on competition in media and advertising services markets." On releasing the report, ACCC chairman Rod Sims said the business model of Google and Facebook is based on creating a platform that makes enormous economic wealth but doesn't take any responsibility for what happens on those platforms. The ethics of Google's leadership have also been called into question by the European Commission, the US government has questioned Facebook's leadership behaviours.
While the focus on ethics by regulators and the media has increased in recent years, it's always existed in organisations – although it's usually been unspoken and unrecognised. It's the focus of employees who look to the examples set by managers, whether consciously or unconsciously. If managers cheat, lie, steal, take advantage of situations or mistreat people, they give tacit approval for their employees to do the same.
On the other hand, leaders become good role models when they behave ethically.  They improve the ethical behaviour of employees and the outcomes for organisations.
One company that has significantly benefited from ethical leadership is Microsoft. In the 1990s, the company almost had a monopoly on personal computers and was the subject of antitrust proceedings. Today, while Google, Facebook, Amazon and Apple face accusations of abusing power, Microsoft is avoiding the Big Tech backlash. Microsoft's president, Brad Smith, and CEO, Satya Nadella have worked together to transform the company since 2014. Together they have engaged governments on protecting privacy and establishing ethical guidelines for artificial intelligence.
Employee ethics
Employees are not a blank canvas that organisations and leaders can print their ethics. They are human beings who have ethical beliefs that are influenced by their background, community and education. While these ethical beliefs are not set in stone, they can take time and effort to align with the organisation's ethics. They can also be negatively influenced by an environment that lacks business ethics.
Discrimination is an experience that can influence an individual's ethics. Sadly, a quarter of all employees report that they feel they have been discriminated against during their working life. Personal aspects on which this discrimination is based include age, race, political views and sexual orientation.
Another influencing factor on employee ethics is distrust in other employees, managers or leadership. A toxic work culture is listed by 40 per cent of employees as the number one reason why they don't feel safe at work.
While these aspects of business ethics were once confined to the businesses concerned or a de-identified research statistic, they are now more likely to attract attention online. Reddit, a popular platform for community discussions, recently fired up with an airing of grievances highlighting how employers and employees don't always see eye-to-eye on the same ethical questions. Reading the comment threads on Reddit may be a cautionary tale for managers, but it's also a heads-up for organisations on the importance of business ethics and getting it right from the start.
Corporate social responsibility
Corporate social responsibility is a measure of an organisation's efforts and actions to exceed the minimum standards of compliance or implied social contracts. It's one of the more challenging aspects of ethics because the onus appears to be on the business, rather than an individual.
But the tide has been turning in recent years, and individuals are more likely to be held accountable for the corporate social responsibility of their organisation. 
In 2017, Uber was a startup unicorn that had disrupted transport systems globally and inspired the verb 'Uber' – every startup hoped to be the 'Uber' of their industry. As the year progressed, it emerged that Uber had a workplace culture that tolerated sexual harassment and discrimination. It was also revealed that the company had been less than forthcoming in dealings with law enforcement and trading partners. Uber founder and CEO, Travis Kalanick, was held personally responsible for setting the culture of the organisation with his aggressive approach to business. Uber's investors stepped up and demanded Kalanik's resignation.
Corporate social responsibility has traditionally been seen to sit uncomfortably with boards who consider their primary obligation to make as much money for shareholders as possible. However, a survey of shareholders in 2019 revealed that they will accept lower dividends if companies are more honest, transparent and socially responsible.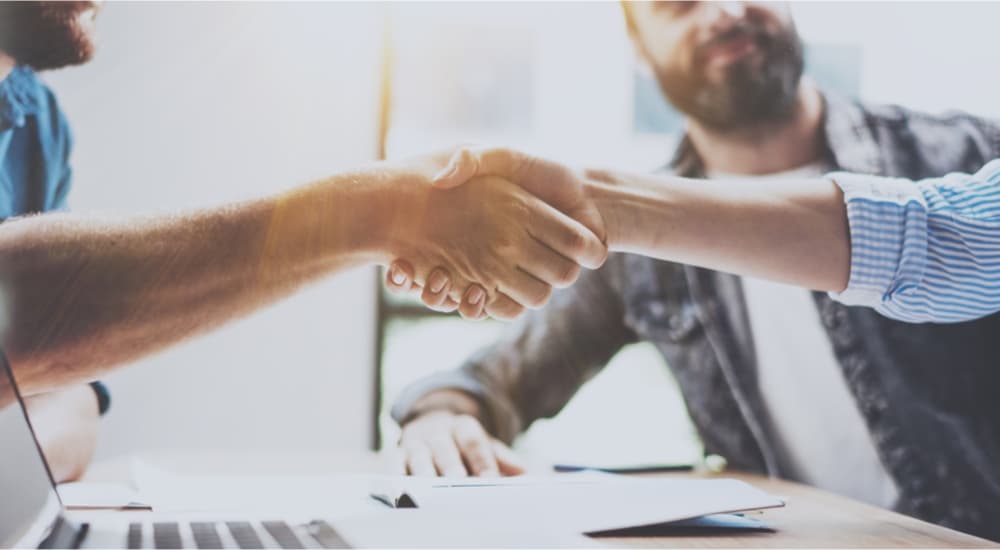 Benefits of ethics
Would it surprise you to learn that the only Australian honouree on the World's Most Ethical Companies list is a bank? Teachers Mutual Bank Limited is a 50-year-old institution that looks back on its past six years with pride – unlike the Big 4 that featured in the Royal Commission into Misconduct in the Banking, Superannuation and Financial Services Industry. Since 2014, Teachers Mutual Bank Limited has been named one of the World's Most Ethical Companies for six years in a row.
The bank's website points out that they participate in rigorous ethical testing every year, answering 190 questions across five categories:
- Ethics and compliance program
- Corporate citizenship and responsibility
- Culture of ethics
- Governance; and
- Leadership, innovation and reputation.
The secret to mastering business ethics like Teachers Mutual Bank Limited lies in education. The rapid advance in technology is having an enormous impact on the business world. While the principles of ethics haven't changed, the nature and complexity of ethical challenges have, and it takes a deep understanding of business ethics to be able to apply them effectively. 
Business leaders can update their qualifications and sharpen their ethical nous with a Master of Commerce at RMIT. Whether you're looking for a career change or want to gain a broader understanding of core business functions in a global business context, the Master of Commerce is the ideal program to support these goals.
To learn more about RMIT Online's Master of Commerce get in touch with our Enrolment team on 1300 701 171.