Women who are making their mark in Silicon Valley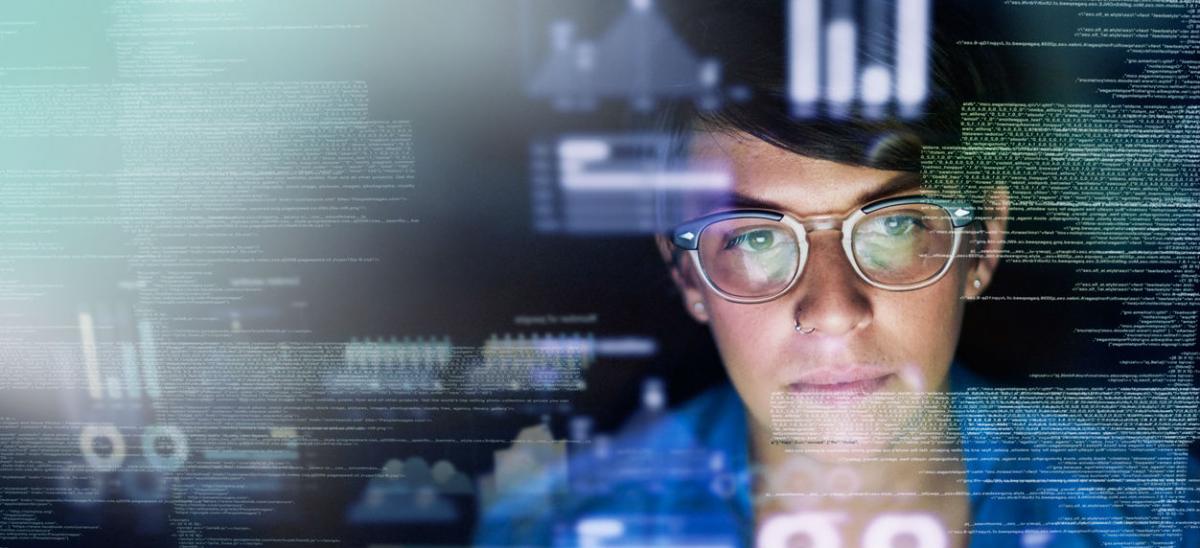 Let's face it: women continue to be a minority in the illustrious Valley and Bay Area. That, however, hasn't stopped these top-performing female engineers battling 'bro culture' antics to follow their passion for software engineering and all things data. Here are five trailblazers of note.
Surabhi Gupta, Engineering Manager at Airbnb
Before leading the Search and Discovery team at Airbnb, Surabhi was a software engineer at Google. With a decade of industry experience and Masters degree in Computer Science from Stanford University, she mentors young aspiring engineers and also spearheads the Airbnb's Taking Flight - Women in Tech event series, which focuses on wide-ranging topics centred around women in engineering. She believes in lifelong learning and that it's a necessary journey for any person who wants to be successful in business. "I think as long as you're willing to learn, that's sort of the most important part," she states in an interview with TechCrunch TV. "As long as you expect that, that you're not going to know everything, I think that it makes the job just a lot easier."
Jenny Lin, Senior Engineering Manager at Optimizely
Since joining Optimizely in 2014, Jenny has revitalised the web editor team and is the product owner for bug and feature prioritisation and releases. In 2016, she took on the role of managing the entire front-end framework, as well as web client organisations. She created the Optimizely I/Own It Scholarship, which supports women trying to enter the software engineering world through scholarship and internship opportunities, and is also the co-founder and chair of Optimizely's Diversity and Inclusion employee group. Some of the more notable achievements of this grassroots group are instigating a 17-week parental leave policy and introducing a company-wide mentorship program.
Jenny recounts in an Optimizely blog; "Becoming an engineer always seemed as natural as aspiring to be a doctor, a teacher, or a lawyer. The fact that I happened to be a woman did not seem out of the ordinary or relevant to my career choice. But when I joined the workforce I realized that both my educational and professional paths are hardly the norm for most female engineers […] while I couldn't replicate my experience, I could encourage and empower women who have a passion for coding to pursue their professional dreams—and do so at any age or point in their lives."
Jan Cheong, Director of Engineering at Twitter
After scaling her way from Engineering Manager to Director, one of Jan's greatest achievements at Twitter is the transformation of the Android mobile development infrastructure. Prior to joining Twitter, she ran client and server development at OnLive, a cloud gaming platform. She has a PhD in Management Science and Engineering, and has a passion for developing new technologies that change the way people work and play. Jan stresses the importance of not viewing oneself as an underdog, particularly as a woman in the field: "I see myself as rightly being a part of this amazing industry and ecosystem, and I bring a unique set of skills and perspective to my job. To me, that uniqueness is an advantage."
Sara Gottlieb, Software Engineering Manager at SurveyMonkey
Sara is a full-stack engineer, who builds tools to help users view, manipulate, share and export their data. She has been a part of the team for over four years and has made valuable development contributions, even though her academic background is in psychology. She made the career switch into software development, learning Python in the first five weeks of her 12-week fellowship at Hackbright Academy—the leading engineering school for women with a mission to increase female representation in tech through education, mentorship and community. Since graduating, Sara has been mentoring at the Academy, where her contribution has also helped paved the way for the development of the internship program at SurveyMonkey.
Sukrutha Bhadouria, Software Engineering Manager at Salesforce
Sukrutha moved from a senior software engineer in test at Salesforce to become the engineering manager. She is currently the Managing Director of the Bay Area Girl Geek Dinners, which is a networking and knowledge-sharing entourage for women in tech. Her industry achievements include Business Insider's "30 Most Important Women Under 30 In Tech" winner for 2014 and more recently, San Francisco Business Times "40 under 40" winner in 2016. She says the best piece of advice that she received is to always remain uncomfortable in your career. "The minute you get comfortable in your job, it means you're not growing and you're not challenging yourself, so always stay uncomfortable and keep pushing yourself to the limits."
The future for women in Silicon Valley is looking bright, as these prominent female engineers (among others) lead the way for innovation and are advocating for diversity within the industry.
Do you have what it takes to be the next Director of Engineering at a top-tech firm? An engineering management postgraduate degree can help you get there, providing you with the knowledge to hone your technical capabilities while nurturing your leadership skills. And don't think you need to quit your day job, either—you can study online while you continue to work full-time in your chosen discipline. To learn more about our leading online Masters program, get in touch with one of our expert Student Enrolment Advisors on 1300 701 171.