Why business leaders of the future should embrace data analytics today
The Master of Business Administration (or MBA) has been the gold standard in postgraduate qualification for business leaders for decades. Over that time, it has evolved from the basic concepts of business to cover important topics such as entrepreneurship, innovation and globalisation. 
Now, as we embark on the 2020s, there's a new focus for the MBA – data analytics. There's little doubt that this decade and Industry 4.0 will be dominated by leaders who embrace and understand business analytics.
Data analytics defined
The world of data analytics is dominated by a variety of words that seem to be interchangeable. So, let's start with a few definitions for transparency.
Data analysis is a process of collecting, collating, cleaning and transforming data to provide useful insights. While working with data isn't necessarily a linear process, you could consider this the first stage, and it's a role carried out by data analysts.
Data analytics is a different process, which applies the outputs of data analysis in an organisational context to improve decision making. In a business setting, data analytics is performed by a business analyst.
A business analyst is not a data scientist, but the two often work together. The business analyst uses programming languages like R to identify trends and share insights with the rest of the organisation through visual dashboards.
The data scientist is an advanced statistician who builds AI models and algorithms to answer specific questions. They supercharge the output of data analysts to better support the business analyst in creating value for the business.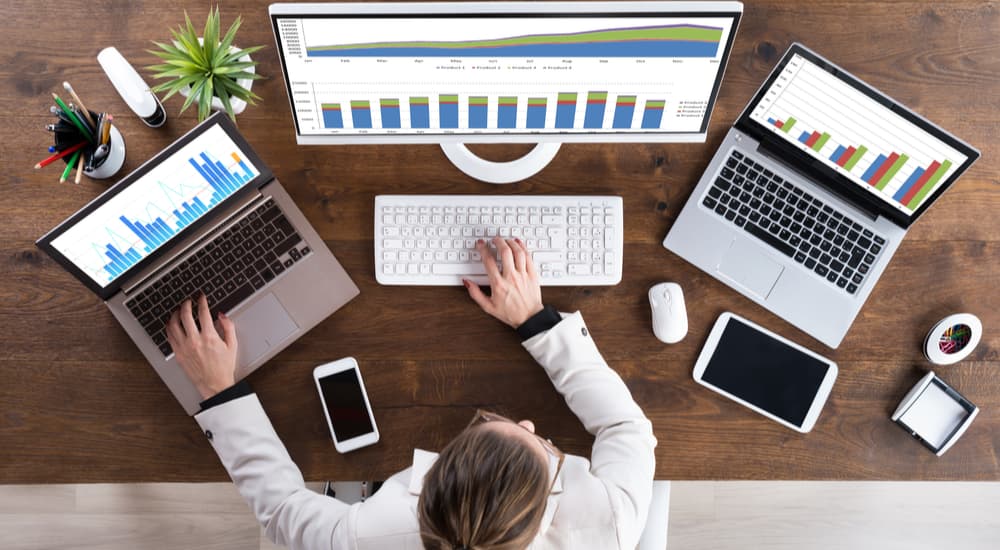 Using data to drive innovative solutions
Business analytics is a process that combines traditional business intelligence and the modern, data-fuelled process of advanced analytics. Business intelligence, in its simplest form, involves looking back at what we did, identifying trends, then making adjustments for a more profitable future.
Advanced analytics does much the same thing, but with granular specificity. These grains of insight can be grouped into three distinct processes, descriptive analytics, predictive analytics and prescriptive analytics.
Descriptive analytics explains what has happened through historical data from things like reports and scorecards. It can often be automated through Business Intelligence (BI) software and delivered through personalised dashboards.
Predictive analytics tell us what is likely to happen next. It's what Amazon uses to target their marketing, increase customer satisfaction and build loyalty. Predictive analytics also empower Amazon to have the right stock in the right places to ensure speedy delivery.
If you've been impressed by Amazon's ability to recommend your next book on Kindle accurately or predict your next purchase, then think about how they could use that information en masse to stock their regional distribution centres. That's the power of predictive analytics.
Prescriptive analytics brings in the power of data scientists to use AI models that create potential scenarios which tell us what we should do now. This is most powerful for responding quickly to real-time data provided by machines rather than humans. Utilities such as electricity providers are already gearing up for a near future where heart monitors, refrigerators and other household devices provide data that enables them to make fast, accurate decisions.
Future leaders are built on data
It's no longer an accomplishment for business leaders to be able to make sense of BI dashboards. In the same way that an MBA once gave business leaders the skills to interrogate accounting statements – now the important skill to develop with an MBA is the ability to take a deep dive into data analytics. And remember, data analytics is not about analysing data, but about applying data insights in an organisational context.
In a recent survey on the future of work by Harvard Business Review, almost half of respondents indicated that the greatest imperative for leaders over the next few years is the "ability to rethink business processes as they evolve through deployment of intelligent technologies." Another discovery from the survey was that many businesses that capture reams of data about their clients leave other useful data about their ability to win, serve and retain those clients on the table. In other words, we know all about our buyers, but little about our sellers.
Sales is one business function that has thrived on data since the first invoice was issued. That data has traditionally been used to set key performance indicators (KPIs) or sales goals for people working in sales – albeit with diminishing returns. That's because, if a salesperson beats their target by 20 per cent, then their base target for the following year also increases by 20 per cent. So, the top salespeople leave.
Leaders in organisations that sell are now using data analytics to improve KPIs, which is also improving sales-star retention and company performance. One such company could see that they were losing 20 per cent of their monthly subscribers because of aggressive sales techniques. The data analytics also told them that if customers stayed for six months, then they'd be likely to stay the whole year. So, leadership adjusted KPIs to encourage salespeople to stop 'hunting' new clients – instead, they 'farmed' them with a better onboarding process and then worked on maintaining that relationship. A win-win for all concerned.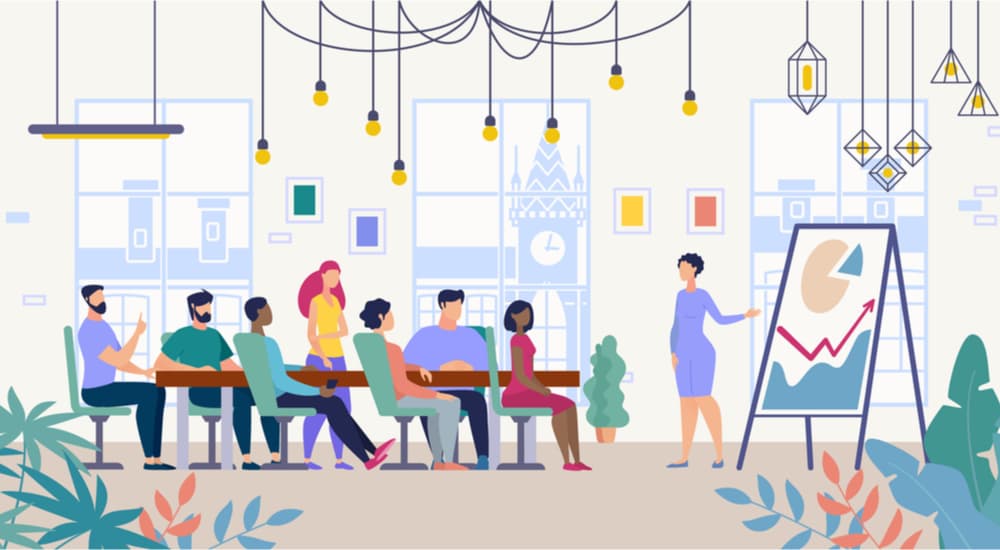 Unlock the secrets of business analytics with an MBA
The Master of Business Administration or MBA was born out of the industrialisation of former cottage industries in the early 20th century. It quickly evolved to become a postgraduate degree for individuals seeking a career in business management. As business became more strategic, innovative and global, so did the MBA.
Today the MBA is incomplete without data analytics.
In addition to the traditional focus on accounting, finance, marketing and management, an MBA with data analytics provides a solid background in business statistics, analytics strategy and forecasting and modelling.
Learn more about RMIT's online MBA. Get in touch with our Enrolment team on 1300 701 171.