Marketing is a fast-paced game­. While businesses may be tempted to stick to tried and tested marketing strategies, lack of innovative thinking can put companies at risk of being left behind. The reality is, organisations always have to be one step ahead to future-proof their business.
In the marketing world, there is no room for rigid traditional thinking or objections to new ideas. The old adage "if it ain't broke, why fix it" is a precarious view for achieving effective marketing outcomes. The truth lies in consumer behaviour – which changes and evolves sometimes as swiftly as the sun sets and rises – and marketers need to predict these patterns of behaviour to respond successfully. After all, the purpose of marketing is to find and keep customers. 
Here are four key trends happening in digital marketing right now that will help your business stay relevant. 
Flip the funnel
Until recently, most marketing strategies have revolved around a funnel. The thinking behind the funnel has been about driving prospective customers to the purchase point through a series of conversion campaigns. The funnel was designed to imagine the customer journey every step of the way – from the early product or service awareness stage to finally turning interested parties into advocates of a business. However, with a shift in how consumers now find products and services, the time has come to re-think the funnel. 
These days the buying experience is vastly different from what it used to be – leads now look to reviews and content for better deals to help make up their mind before acting on a purchase. Research shows that 88 per cent of consumers trust online reviews as much as personal recommendations. 
The upshot of this phenomenon has meant that customers now enter and exit the traditional funnel at any stage – this effect has been likened to a ball bouncing unpredictably around a pinball machine. With this in mind, marketers are now starting to champion the idea of putting customers at the heart of a business.
Recently HubSpot's Asia-Pacific Managing Director, Shahid Nizami told a gathering at the Echelon Summit in Singapore that  "your customers are your best marketing channel and word-of-mouth is the single largest source of reference," he explained.
Providing exceptional customer service and building relationships is a simple formula that will bring about the biggest marketing opportunities – so it's crucial to track and monitor customer satisfaction continually. If you neglect your existing customers and focus on chasing new ones instead, it will eventually bite your business and limit growth opportunities.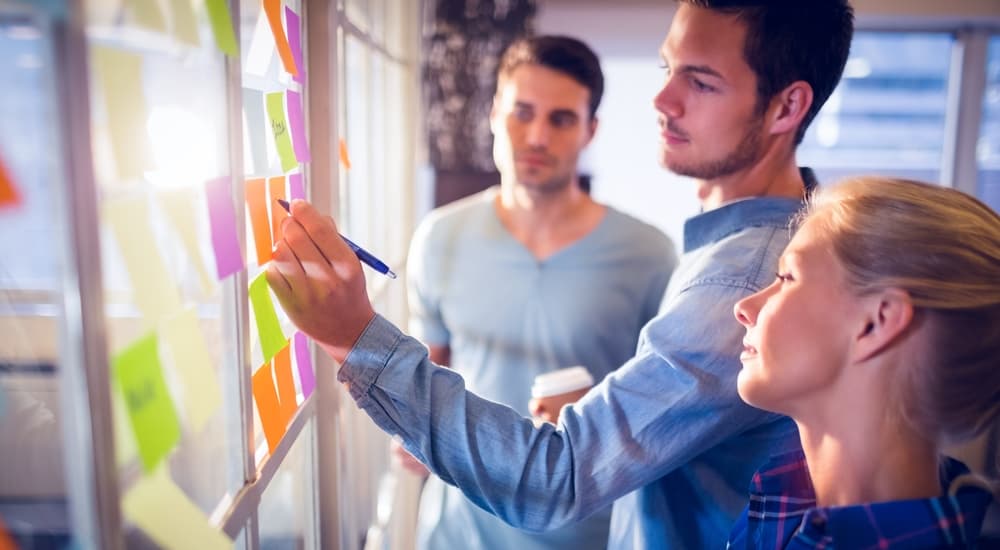 Content is key 
The right type of content can be a marketer's secret weapon. Relevant, consistent and quality content can inspire potential customers to engage with a business, which can eventually result in a purchasing action. Content marketing is essential for all businesses – it generates three times more leads than traditional marketing strategies and costs 62 per cent less to create.  
As far as current digital marketing trends go, there is no doubt that content marketing works – 70 per cent of internet users want to learn about products through content, not advertising. The question for the future then becomes, what sort of content should marketers be investing in?
There's a variety of ways to reach intended audiences – through articles, blogs, YouTube posts, podcasts, case studies, infographics, email marketing and other avenues. But not all content creation produces the same results and there are a few heavy hitters that stand out. According to the Content Marketing Institute, 61 per cent of customers have made a purchase after reading a recommendation on a blog. This is because blogs build trust. But it's video that continues to prevail in the digital marketing arena  – with the industry expected to hit $22 billion by 2021 and 82 per cent of all traffic will be video. Along with video, live-streaming is also set to take centre stage. 
One trend that's being adopted in all types of content creation is a push towards personalisation. In the digital marketing world, content can no longer feel as if it just came off an assembly line. It needs to be targeted, strategic and speak to the individual. Research shows why tailored content is crucial – 56 per cent of consumers state that they would be more inclined to use an online retailer if it offered a good personalised experience. 
Get chatting
If you've noticed a tiny person popping up on your screen from time to time asking you if they can help with any questions, well that is the here, now and future of digital marketing.
Chatbots are becoming more popular on websites. A study from Grand View Research shows that 45 per cent of people prefer dealing with a Chatbot than talking to a human when it comes to customer service. And 47 per cent of shoppers say they would be happy to purchase an item from a Chatbot.    
This virtual concierge of sorts is good for two things: personalisation and cost-cutting. With the ability to hold basic conversations, powered by AI, Chatbots can have dedicated interactions and solve real problems. And in a 24/7 world Chatbots are always available, saving you time spent searching and scrolling for information. 
From a bottom-line perspective, they're also much more cost-effective to run than hiring a customer support team member. Importantly, Chatbots provide a scalable way to interact one-on-one with buyers. And they are the perfect antidote for marketers being blamed for cluttered email inboxes.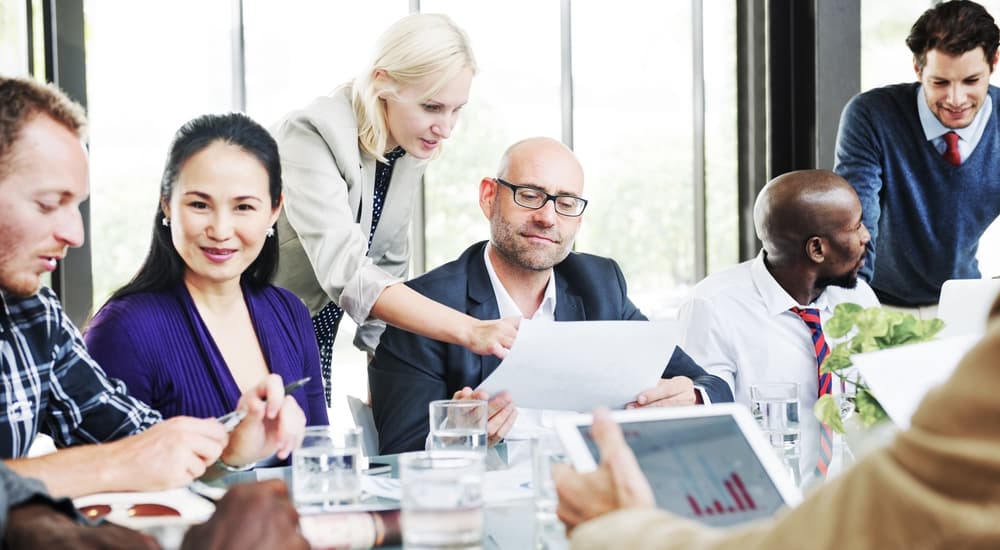 Pump up the volume
Voice recognition is set to be the future of online search and it's a huge game-changer for marketers – it's a digital marketing trend that's set to disrupt how things are done. Research shows that by 2020, 50 per cent of all searches will be done through voice. And right now, searches by personal assistant devices such as Siri, Alexa and Google Assistant make up almost one-third of the total daily 3.5 billion searches worldwide. This means marketers need to start thinking about tailoring their SEO strategy for voice search. After all, searching for information by punching letters into a keyboard is vastly different to simply talking.    
As trends lead consumers more off the screen, marketers need to think about how their customers may voice queries and optimise their website and content to suit the more conversational nature of voice search.   
Master marketing
Technological innovations and a flood of new devices continue to disrupt the digital marketing universe. Marketers need to be nimble, flexible and forward-thinking. They also need to continually upskill to keep on top of an ever-changing digital landscape. 
At RMIT Online, you will learn all the essential tools to keep pace with new digital marketing trends
Learn more about our online Master of Marketing. Get in touch with our Enrolment team on 1300 701 171.